COACh at Cambodia Science and Engineering Festival, Phnom Penh, Cambodia.  March 2016
The Cambodia Science and Engineering Festival is a wonderful event in Phnom Penh.  It is truly amazing and what a delight it was to have COACh (via Geri Richmond)  be part of that, both to give a talk on science and COACh, and also to meet all the enthusiastic students.  Big thanks to Allan Tan (festival organizer), Sheri-Nouane Duncan-Jones (USAID) and Andrew Davnie-Easton (US State) for helping with my visit.  See all the great pictures below of the students that came to my talk and also the festival.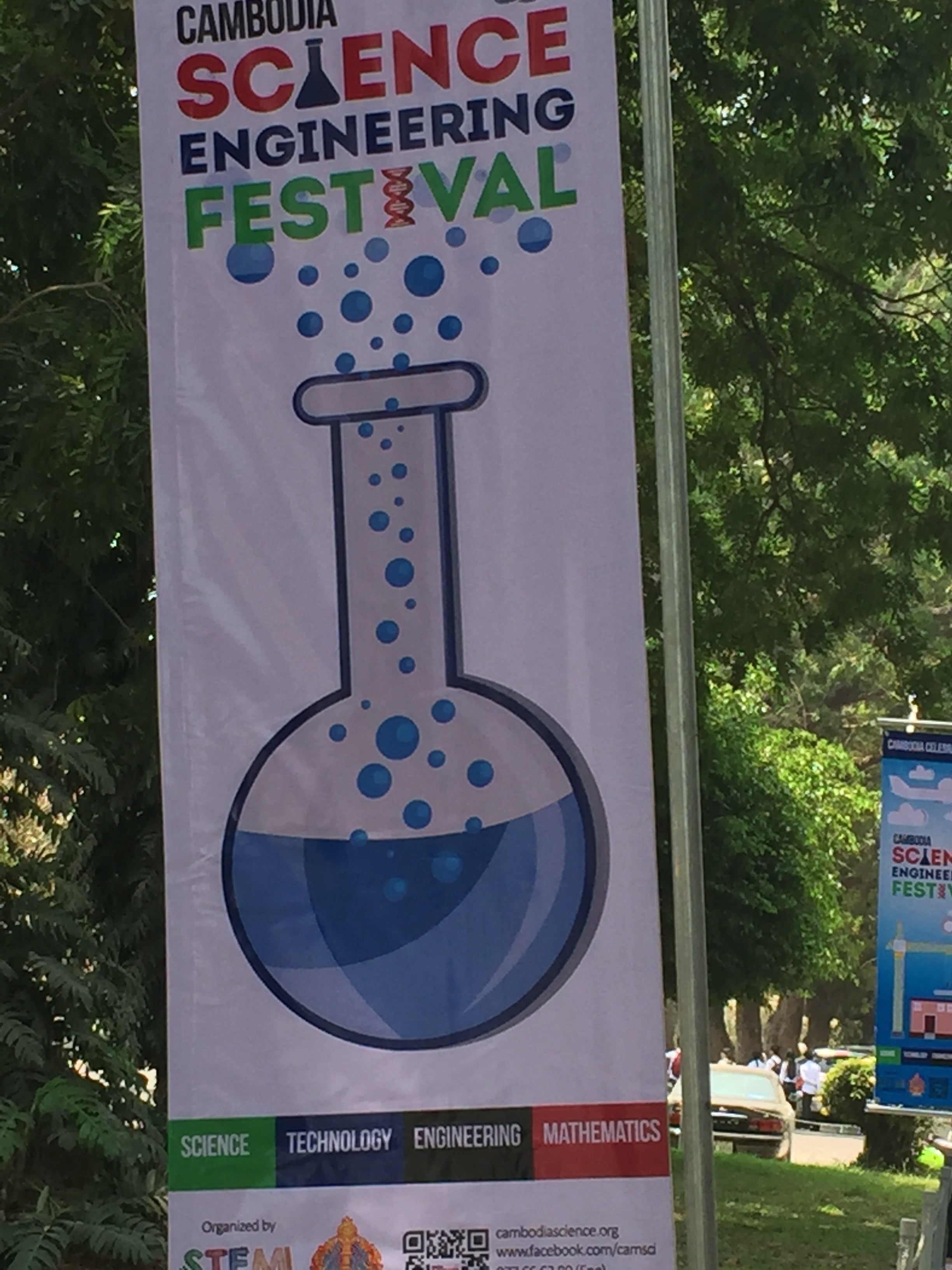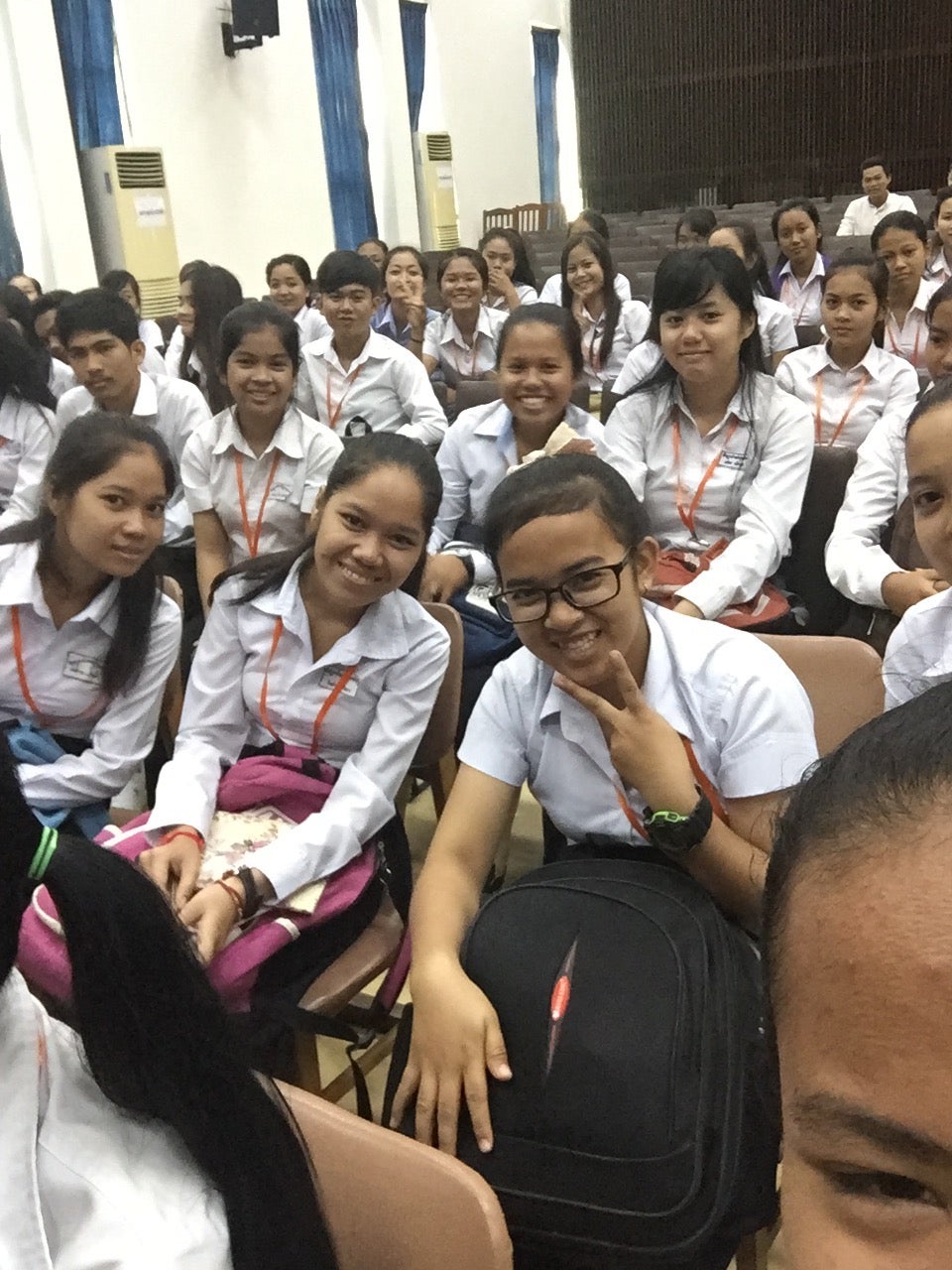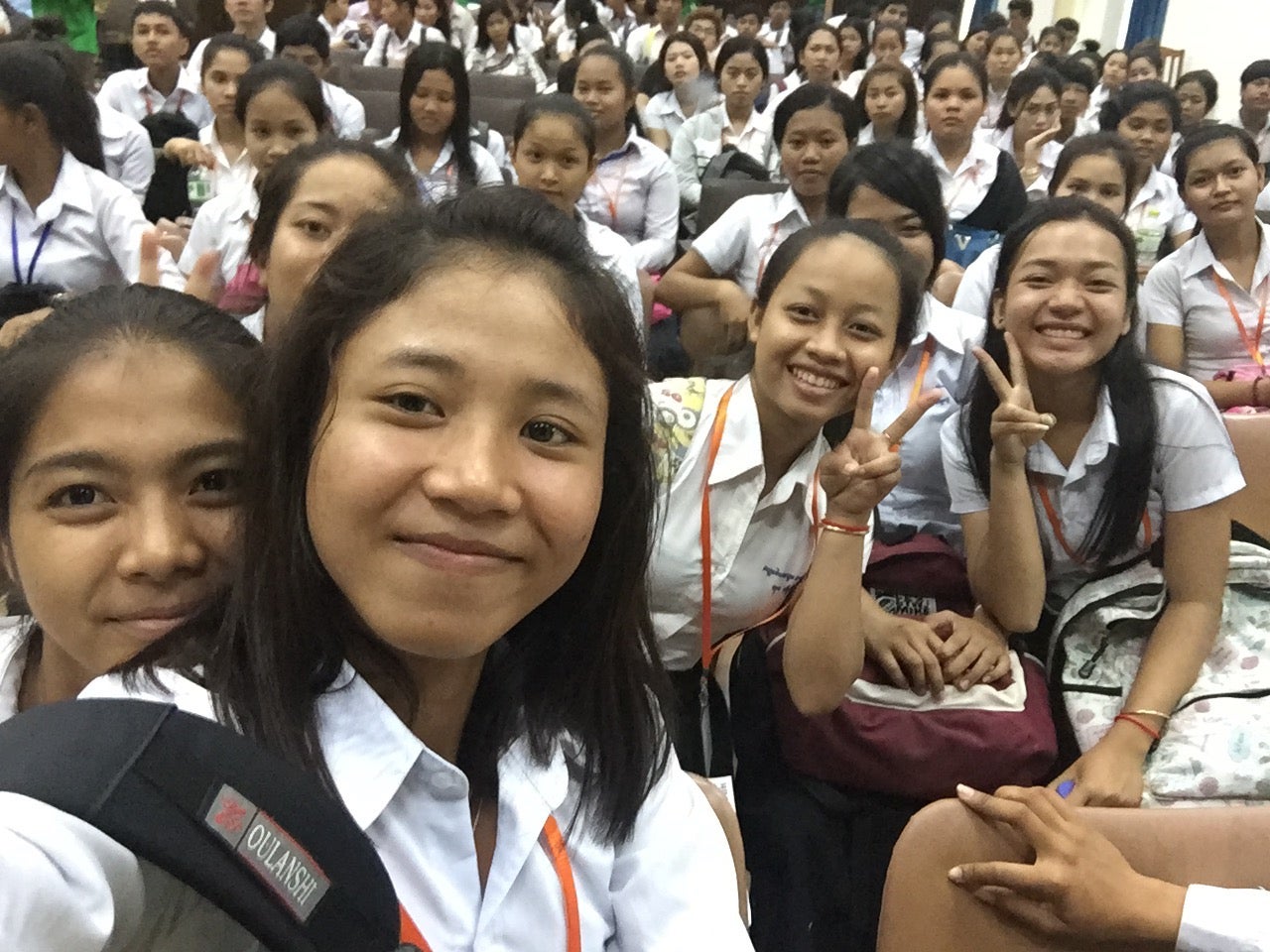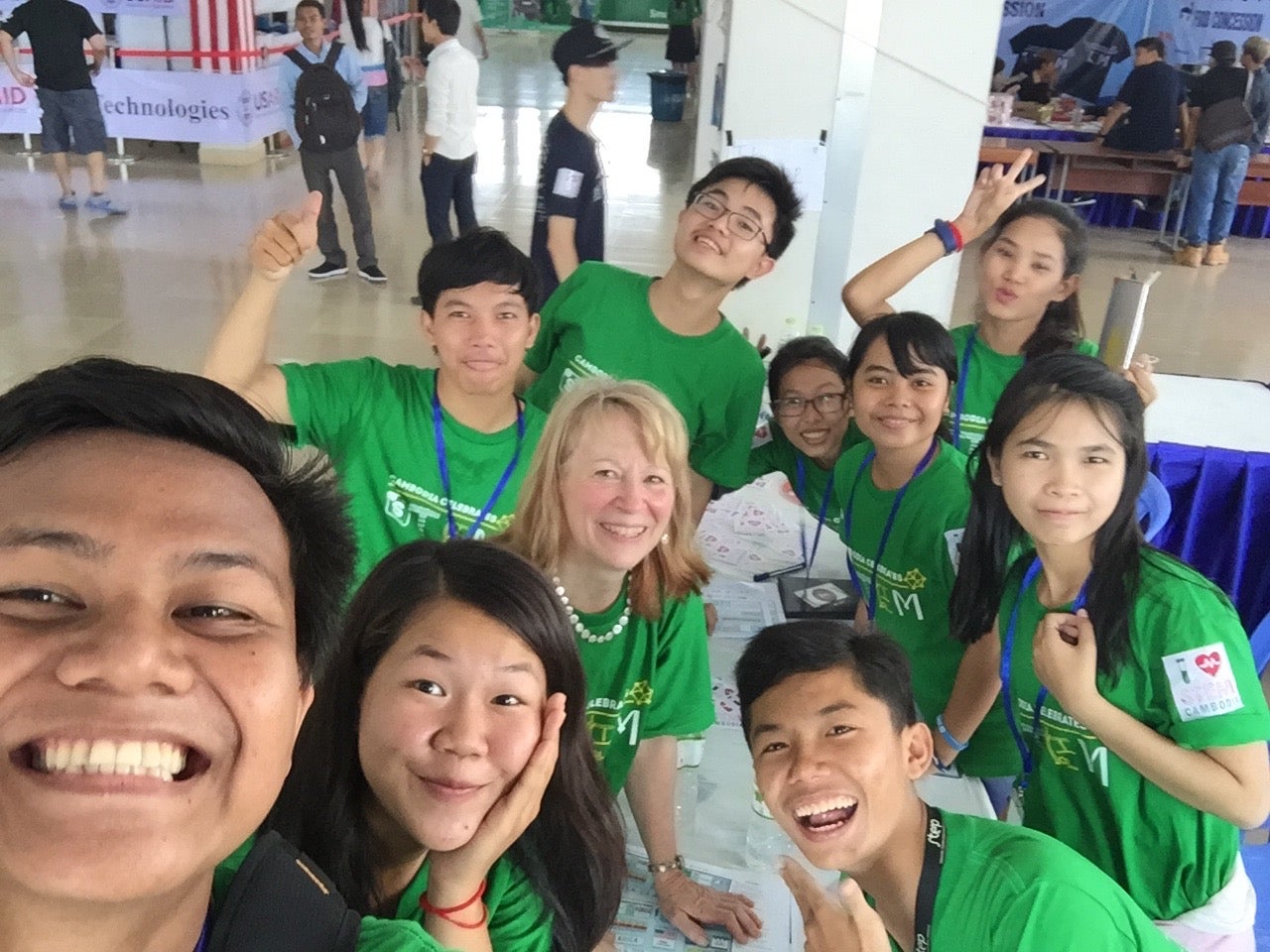 COACh visit to Phnom Penh, Cambodia   January 2016  
COACh's Geri Richmond spoke with students at the American Corner in Phnom Penh to students from around Phnom Penh, in part in her role as U.S. Science Envoy to the region. She spent much of the day  talking with students about their studies, their career aspirations, and the challenges of getting a employable education in a developing country such as Cambodia. It was an absolutely impressive group with very good english skills and high motivation to be successful.  
Thanks everyone for the warm welcome and to Chea Sphea and Andrew Davnie-Easton for organizing the event.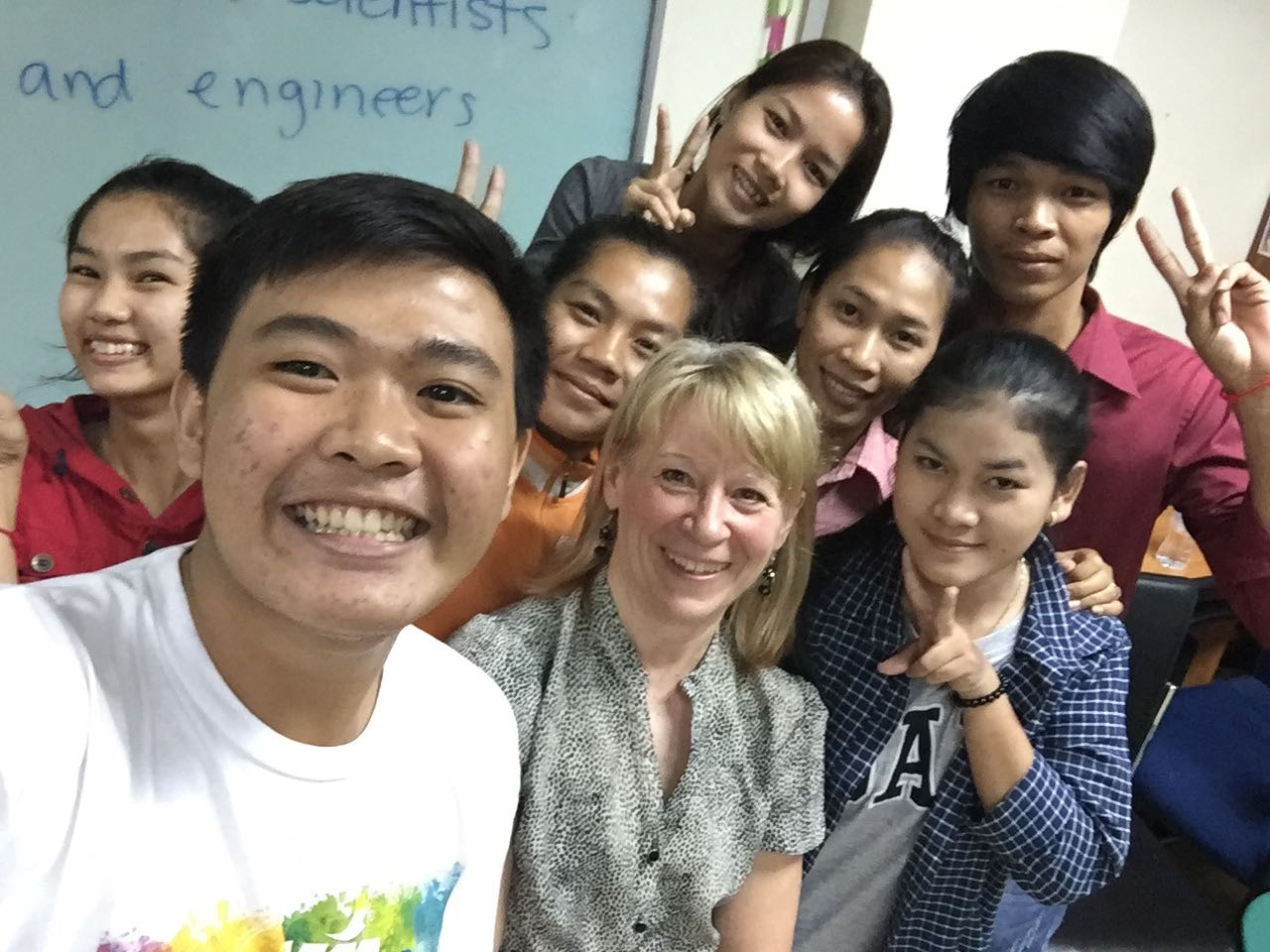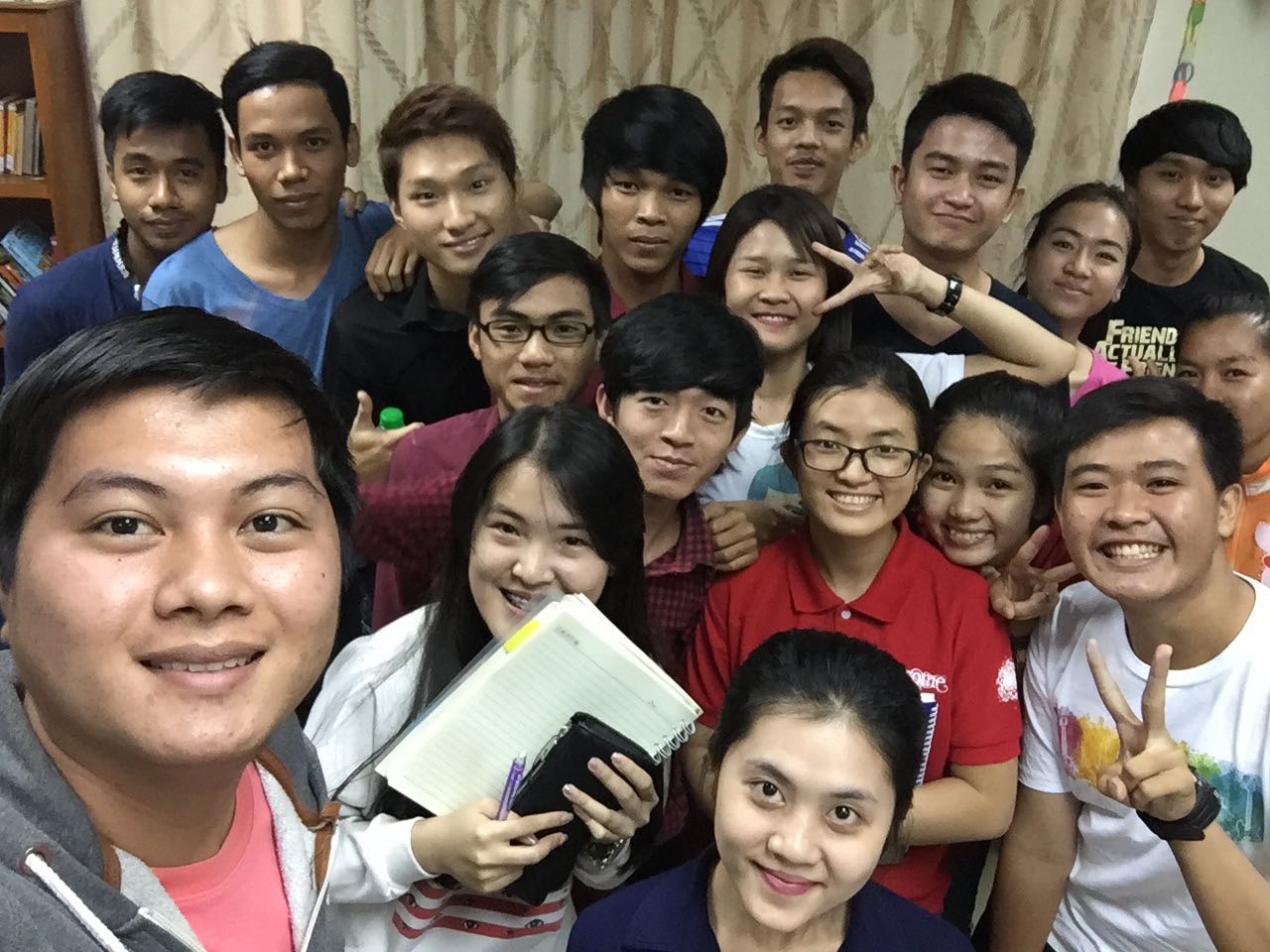 First Visit to Cambodia,  March 2015
This was COACh's Geri Richmond's first visit to Cambodia to learn more about science there and capacity building in Science, a combination of COACh and Science Envoy activities.  
Cambodia has a population of 15 million, with 70% under 30. Per capitaGDP is just over $1,000 per year.  The average school costs $400/year, so only upper and middle class can afford it.  The government has set a target of 90+% literacy, which has been hard to implement and costly. It's hard for students to go to school if there is no infrastructure, no teacher, and a high cost of attendance. In public schools, students still have to pay the teacher an additional fee every day out of pocket. Some can't afford this so they don't go to school.  
Richmond visited Kampong Cham is the most populous province in Cambodia and talked with field workers conducting disease surveillance in the province which includes parasite and bacterial infections. She spoke with the mostly women workers in the remote site who were testing locals for disease in this remote laboratory.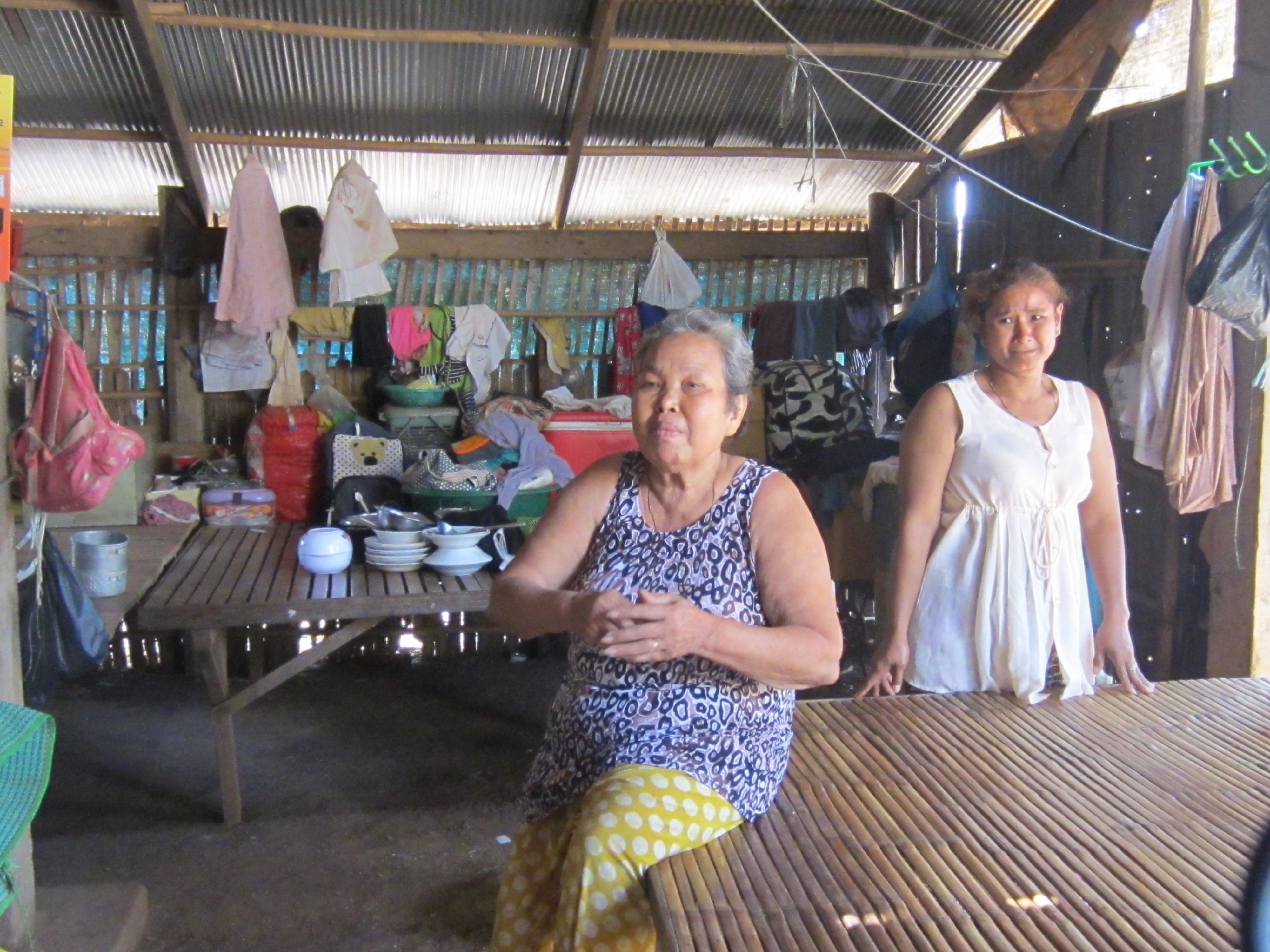 Richmond also visited the Hun Set Anuwat School which is one of the best elementary schools in the country in the Kampong Cham, funded by many outside sources including USAID.  She met with a classroom of 8th grade chemistry students conducting experiments to detect hydrogen given off from adding acid to a metal.  On the younger side she met with very young girls in the school library who were using iPads to learn how to read.  It was truly a model school for what the country wants to achieve.  And a wonderful visit.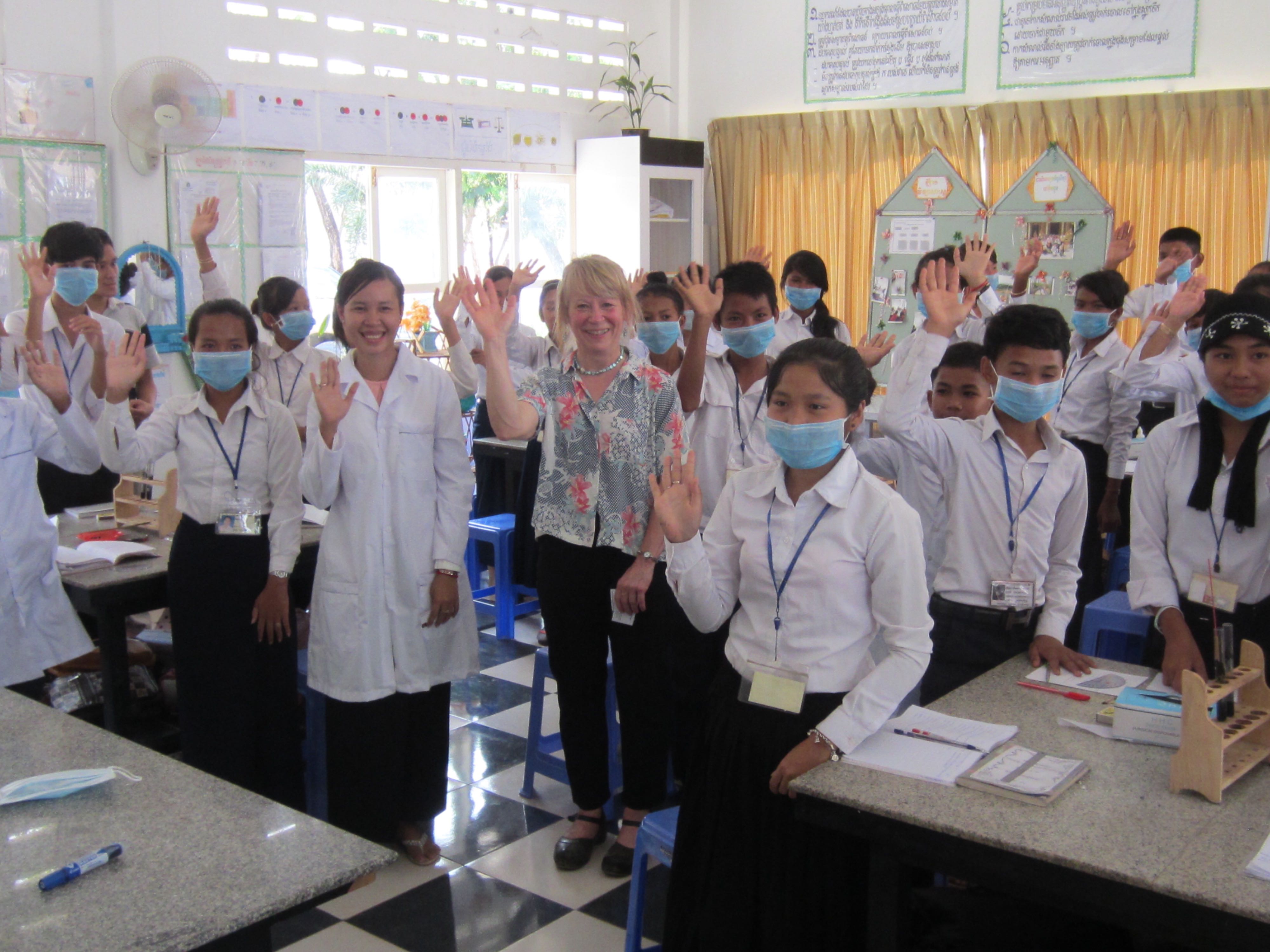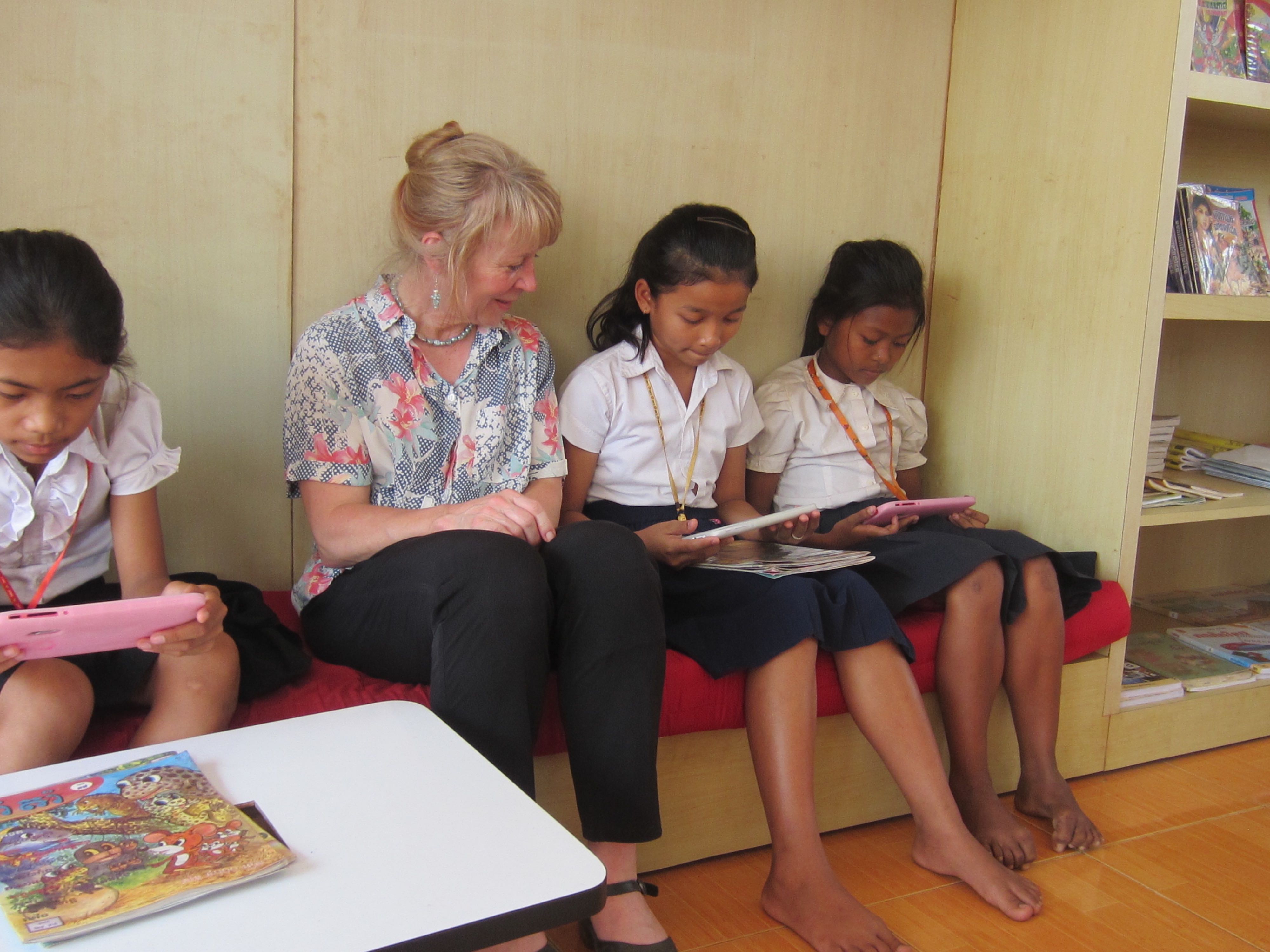 Richmond also had a warm welcome and tour when she visited the Kampong Cham National School of Agriculture that helps with food and agriculture in the region.  People do a lot of subsistence farming and raise their own livestock – both for food and for eggs to sell in the market.  
Another highlight of the trip was to meet Ms. Channe, Ms. Ros and Ms. Sok who have organized Cambodian Women in Tech.  Women have fewer opportunities after high school.  Ms. Channe said that usually women in Cambodia perform really well up through high school, but then family constraints and stereotypes start playing a role. The bottleneck is in the high school to college transition, where girls have to work to help pay for the boys' education. Many women and girls don't know what computer science is. They also may lack confidence and role models.  
Ms. Channe said that there are a lot of cultural differences between her generation and the older ones. Older folks had to keep their head down to survive during the war without drawing attention. That was a good strategy to survive the war. The younger post-war generation has been more outspoken, but learning to challenge ideas is a very new concept in Cambodia.
Younger women are being more adventurous in their studies and career pursuits as demonstrated by the young women developing Apps at the Innovation Development Center in Phnom Penh.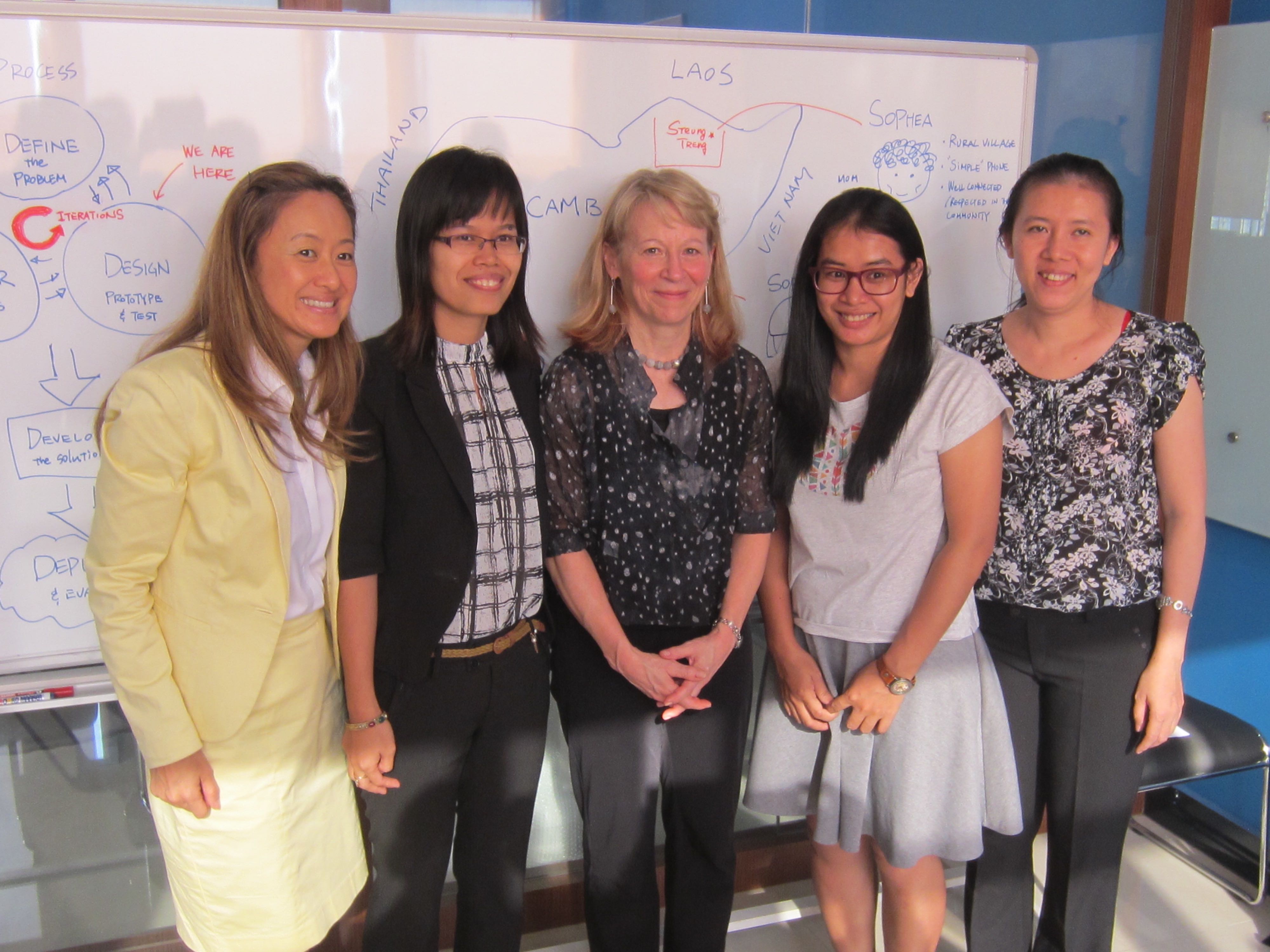 She also visited with faculty at Royal University in Phnom Penh and met with students there.  Meeting with faculty and students she learned that education in Cambodia used to be monks, who would only teach males and won't touch females. Universities are now nearly equal which is progress.
Women are still not treated all that well. Men in their 40s and 50s had no
childhood, which leads to increases in battery and sexual assault.  Royal University is working hard to ensure that young women do get educated. Richmond visited one of the laboratories which had students doing spectroscopy, Richmond's specialty.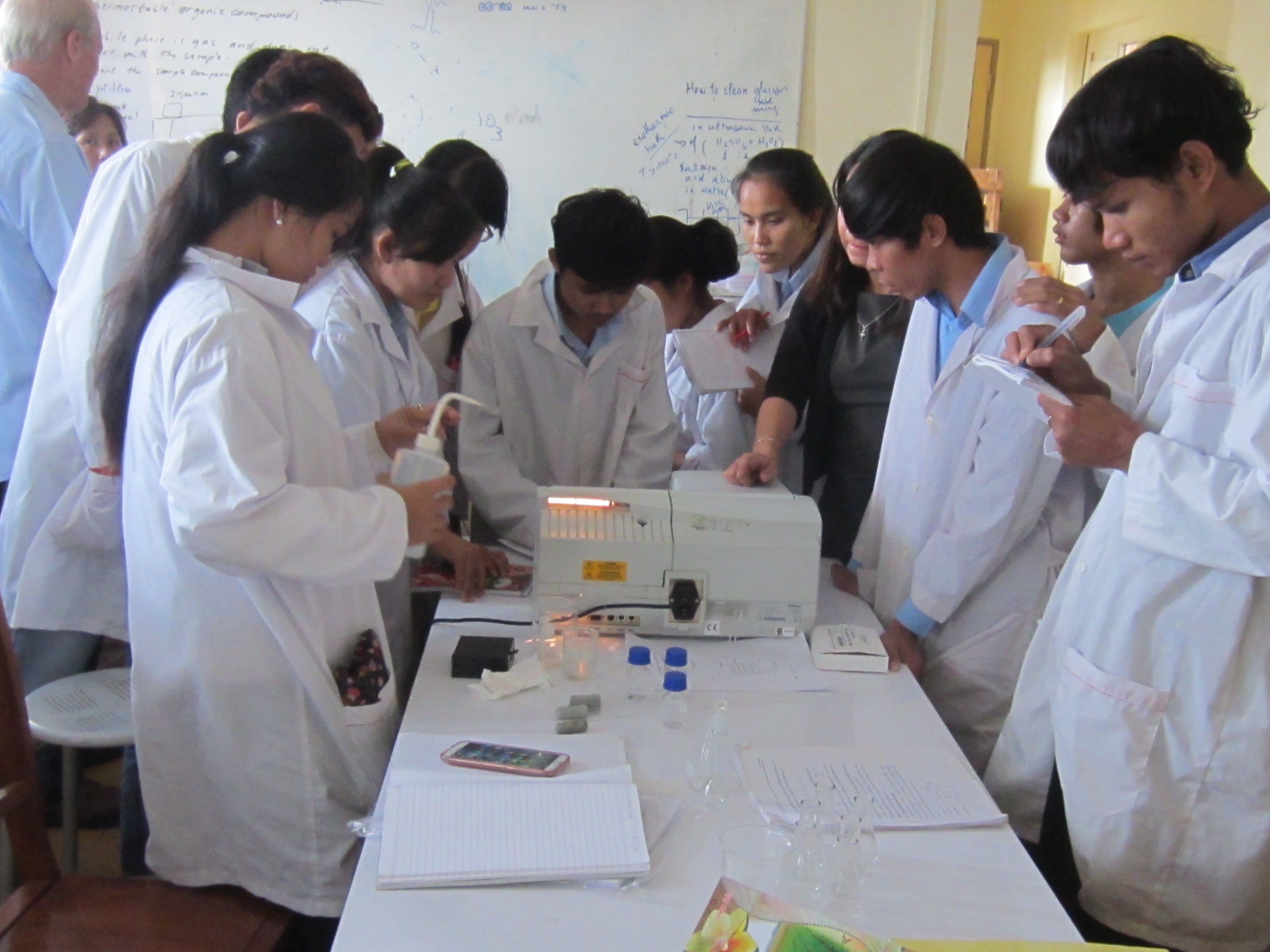 The trip ended with a talk that Richmond gave on science talk at the American Center to students from the University of South-East Asia in Siem Riep.  USEA does not really have science and technology programs beyond IT, but students were very curious. They wanted to know more about the differences between science and technology, and asked some very insightful questions.