STEM and COACh in Osh, Kyrgyzstan   May 2018
 Kyrgyzstan is a beautiful country with over 90% of the landscape covered with gorgeous mountains. Boutiful farm fields cover much of the remaining land. Like Uzbekistan and many neighboring countries, much of the STEM academic research and educational endeavors mirror the structure of the former Soviet Union. Transitioning to a research and educational structure that is updated and more like western countries has been long in coming but clear signs of recent progress are apparent.

Osh, the second largest city in Kyrgyzstan has about 10 universities. The last two days Prof. Richmond  had a chance to meet with scientists and students one of the best, Osh Technical University, with a group of young inventors at the American Center and with high school STEM teachers from the southern region of Kyrgyzstan at the highly regarded Sapat school. There are 16 Sapat schools in the country and they graduate some of the best students in the country – their students winning many STEM local and international Olympiad awards.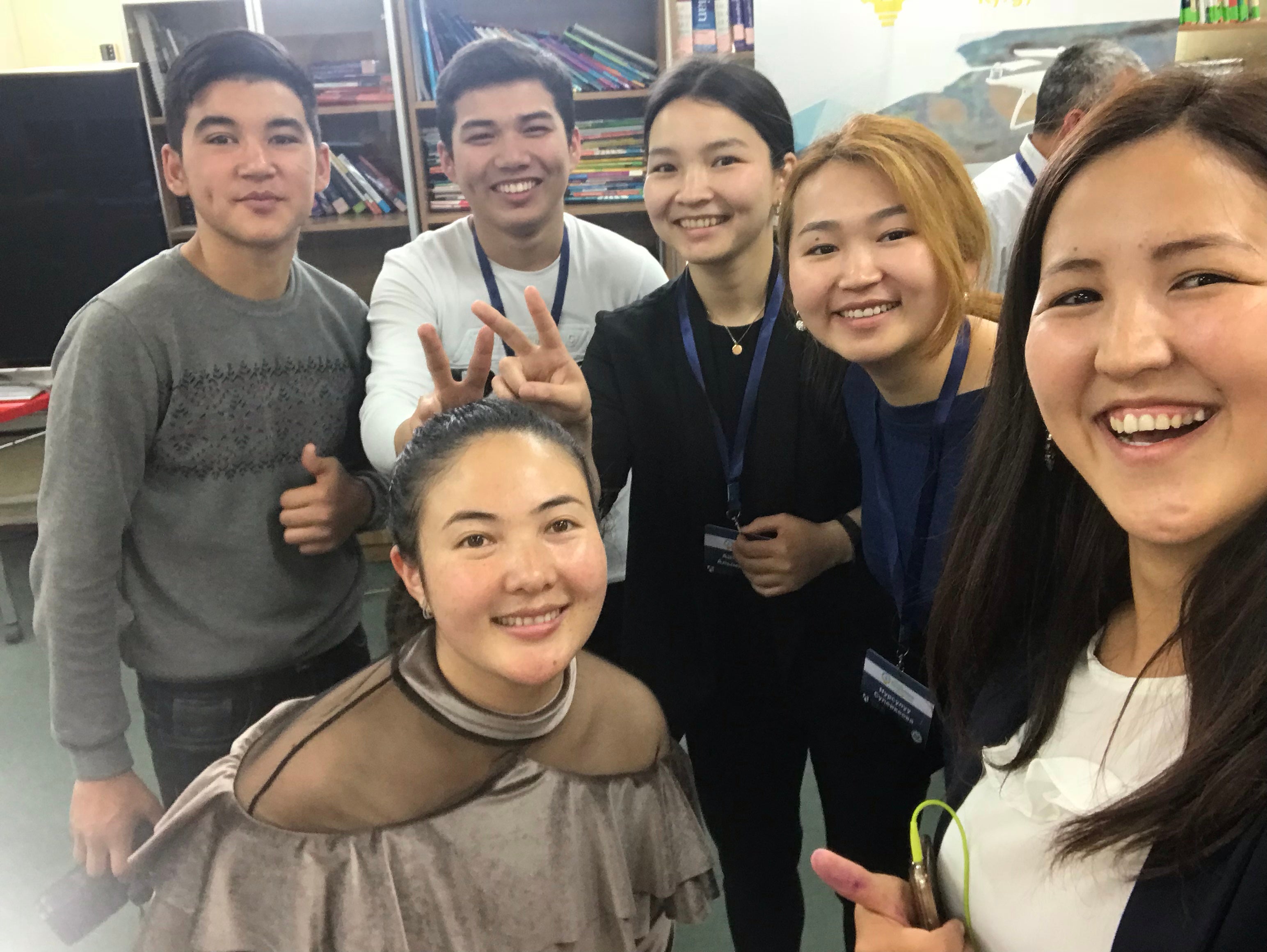 We are grateful for all the visiting arrangements made by the U.S. Embassy in Kyrgyzstan (and a big shout-out to magnificent Manas Kaarav from the Embassy who shephered me around and helped with my shortcomings with Russian and Kyrgyz languages). I also want to thank the institutes that hosed my events and the students and teachers that came to my events and shared with me their knowledge about STEM in the country, their aspirations and the challenges that they have in elevating the science and innovation ecosystem in their country.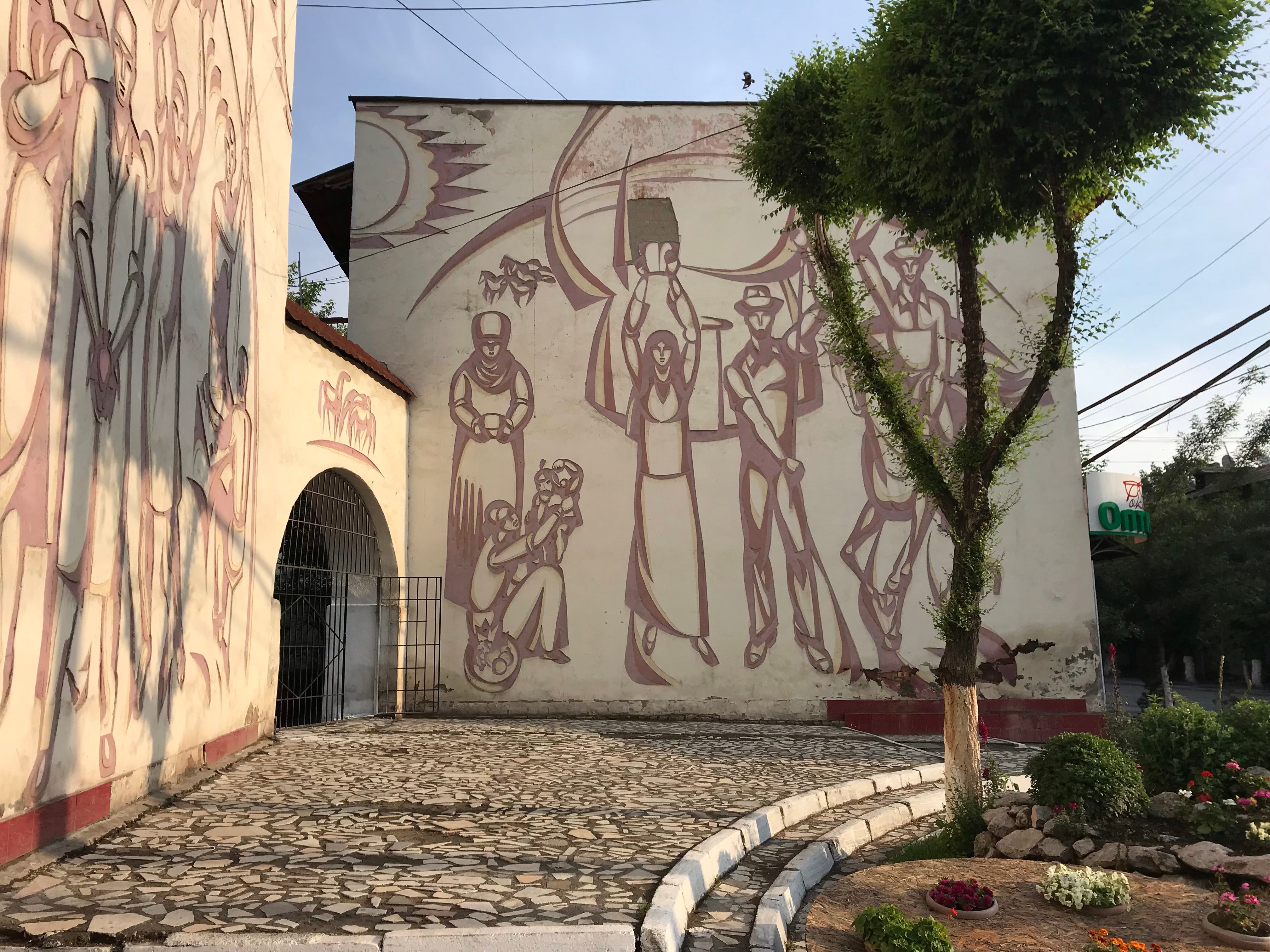 BUSY in BISHKEK, Kyrgyzstan   May 2018 
A whirlwind trip to Bishkek, the capital of Kyrgyzstan, allowed Prof. Richmond to visit a number of laboratories and meet with many STEM researchers and students. As in Uzbekistan, finding resources for science is difficult and equally difficult to find collaborators in the US. Her  first visit was to the highly esteemed Academy of Science with it's beautiful and artful representations of the atom outside. Many laboratory and institute directors attended my presentation on science in the U.S. including the president of the Academy.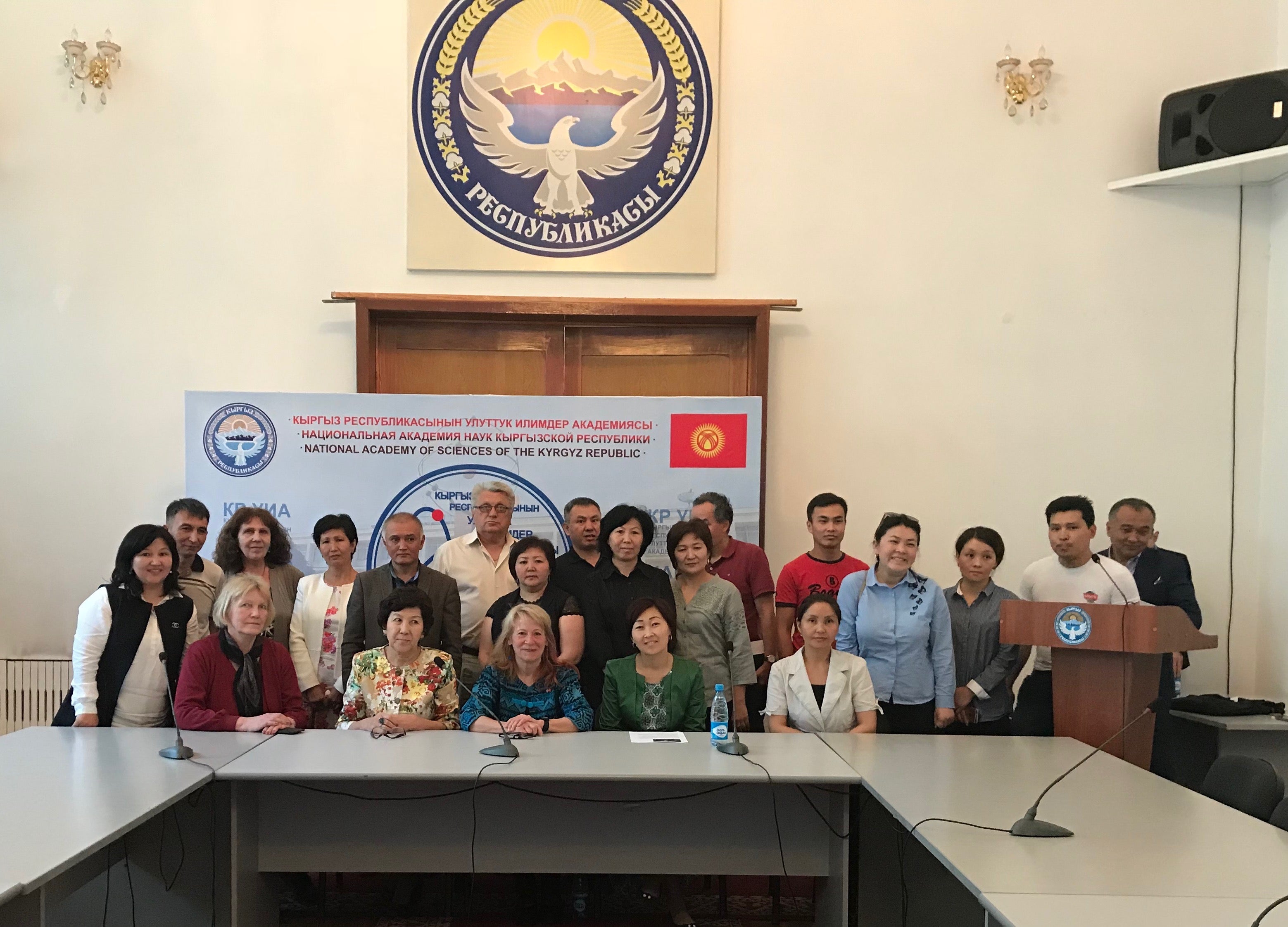 A visit to the highly regarded Polytechnic Institute was very exciting, especially being on a campus with many STEM students engaged in their courses and also studying for their exams. I was quite impressed with their agricultural oriented laboratories and their facilities in general that prepare students for agricultural jobs while also conducting research. I am so grateful for their warm welcome.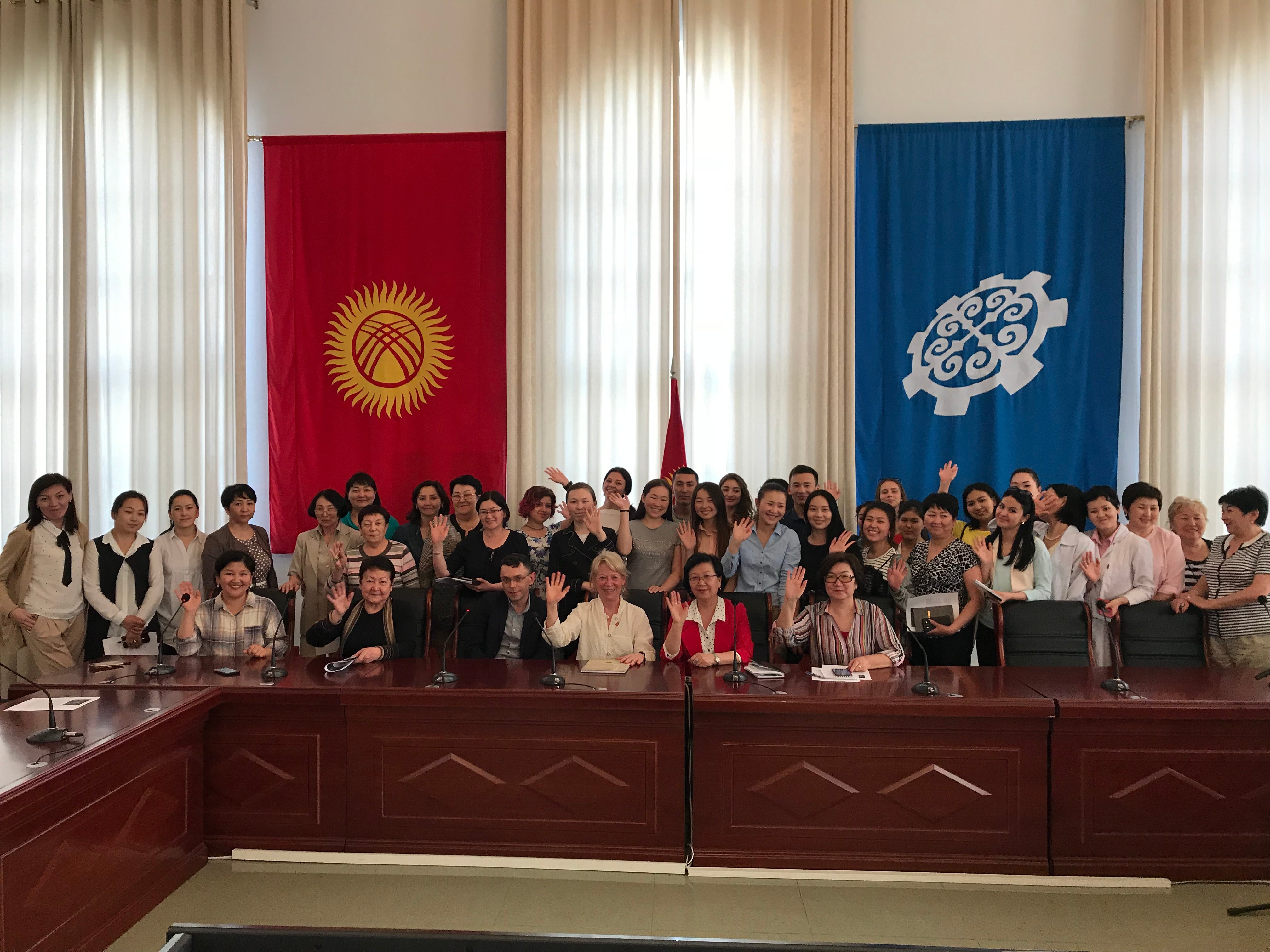 At the Sapat primary and secondary school in Bishkek I had another opportunity to meet with many dedicated teachers and with women in technology at the American Center that is co-located with the Bishkek Children's library. Too many wonderful people to list so please see them in the pictures.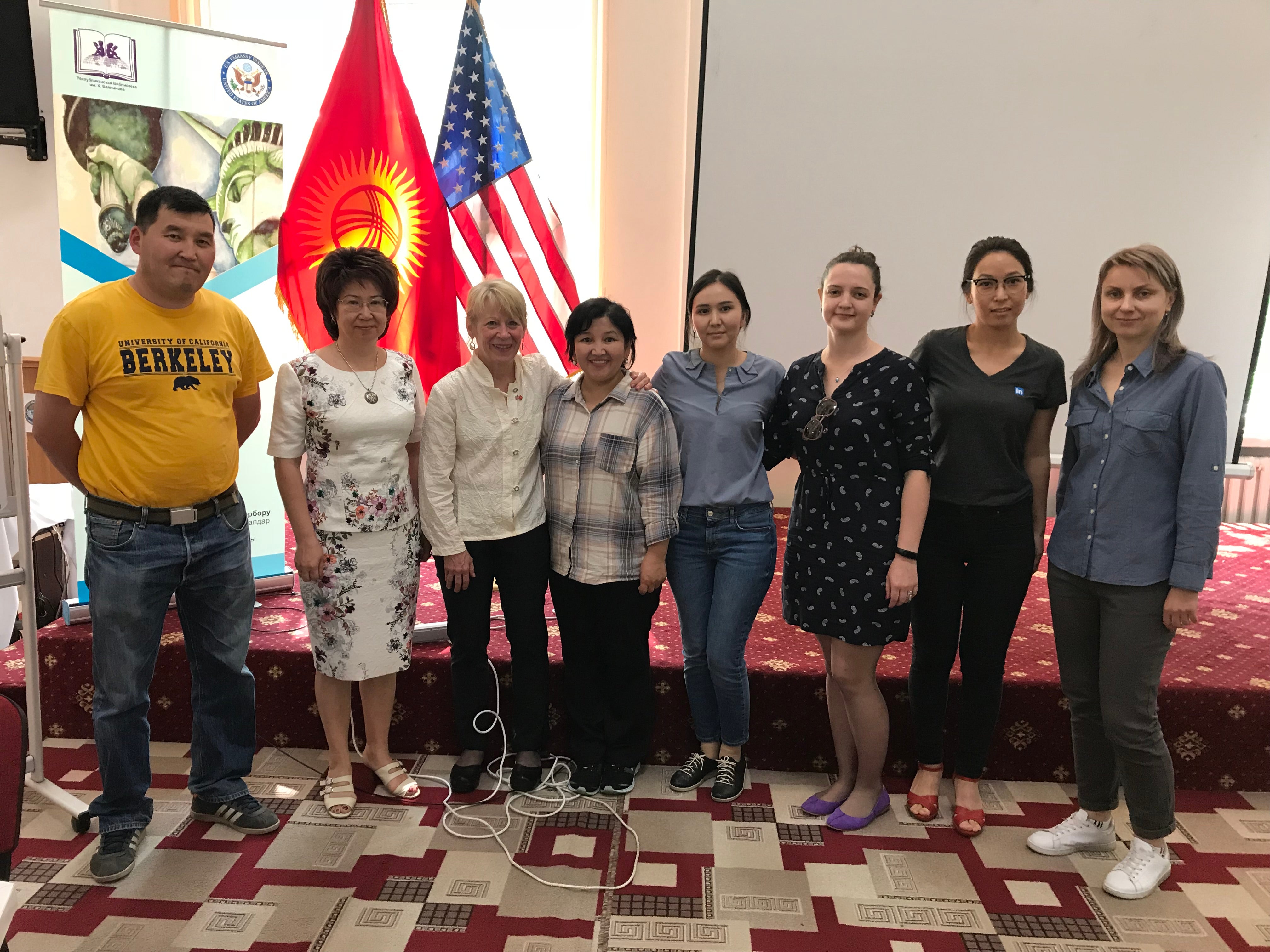 Everyone that I met would like to connect with scientists in the US but they don't know how. All ideas are welcome. Although english can be an impediment for some, the younger generation is working hard to learn english and with much success.  
Big thanks to everyone that was so generous in coming to my talks and engaging in conversations.  Many traveled many hours from different provinces to come to Bishkek to see my, including my dear friend Myskal Sagynbaeva.  And a special thanks to Cori and Manas at the U.S. Embassy for all their help with my visit and the US Charge d'Arraires Alan Meltzer for meeting with Prof. Richmond