Frontiers of Science Educator Conference for Educators in the Lower Mekong River Countries  April 2017. 
Thanks to the support of the US Embassy in Bangkok and Thailand Ministry of Foreign Affairs, COACh Director Richmond had the wonderful opportunity this week in Bangkok to work with STEM educators from the U.S. and those from the five Lower Mekong River countries of Myanmar, Vietnam, Laos, Cambodia and Thailand.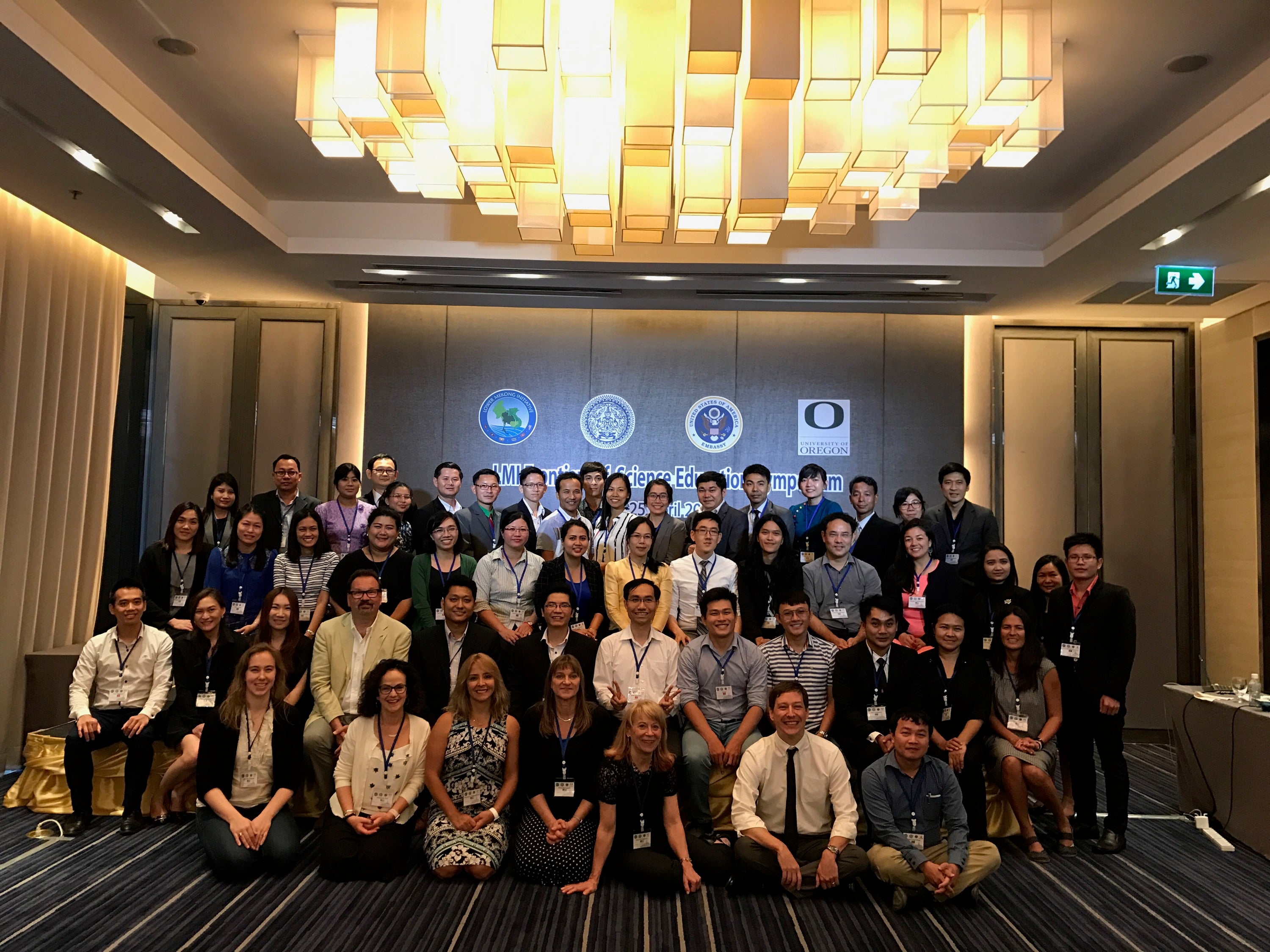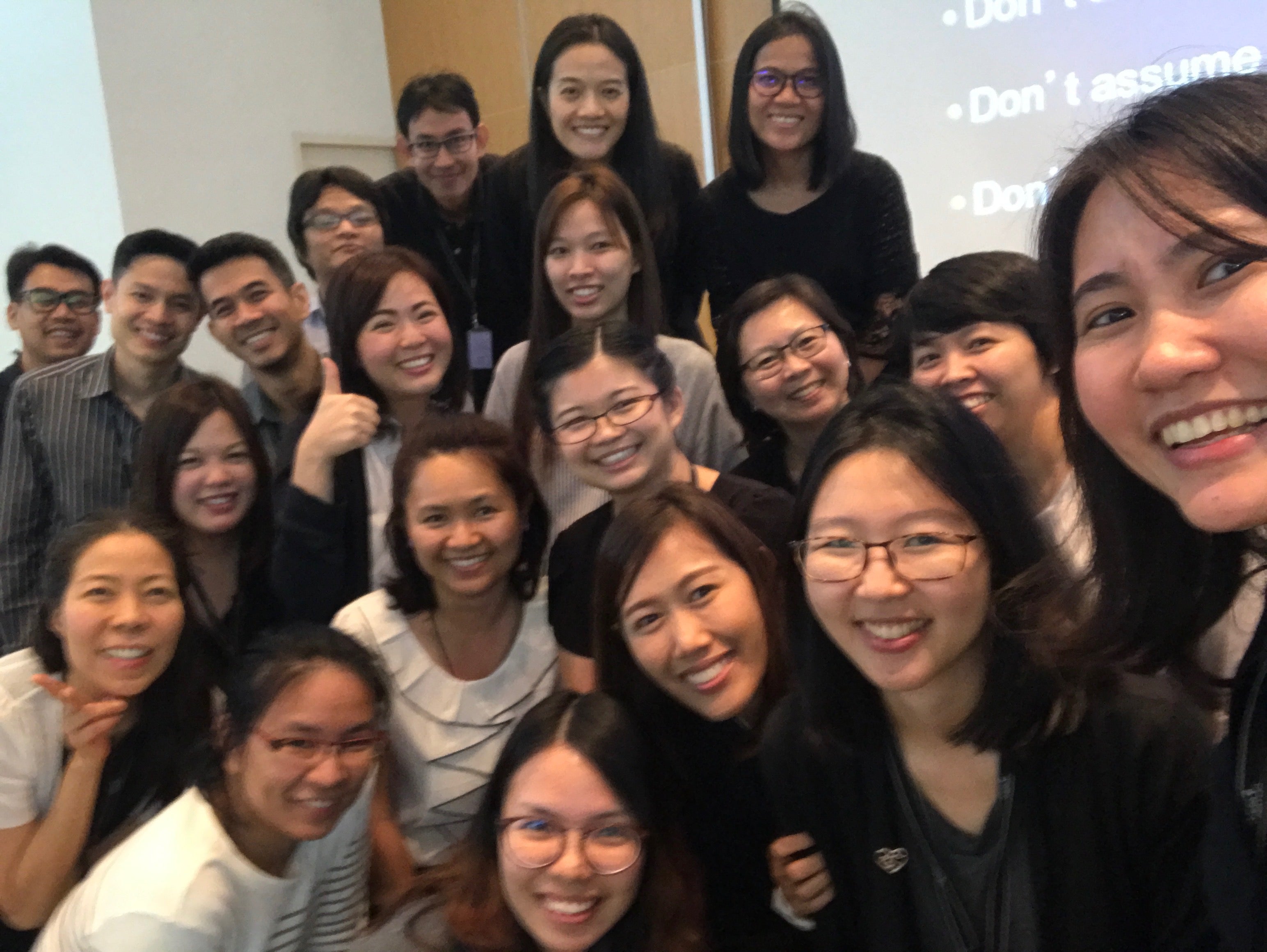 Career Building Workshops in Bangkok, Thailand   January 2017
 In early January Profs. Geri Richmond and Supapan Seraphin  give a series of COACh workshops (8 in total) at the Thailand Science Park for a large group of wonderful researchers, students and faculty from KMUTT, MTEC, NANOTECH and local tech companies. It's been a great first day and with more to come in the next two days. I am joined by Prof. Supapan Seraphin, originally from Thailand and back now in Bangkok after many years at the University of Arizona. 
The workshops were sponsored by the National Science and Technology Development Agency of Thailand. A huge thanks to Patcharaporn Tippayatus of the National Nanotechnology Center (NANOTEC) for helping to organize this wonderful event.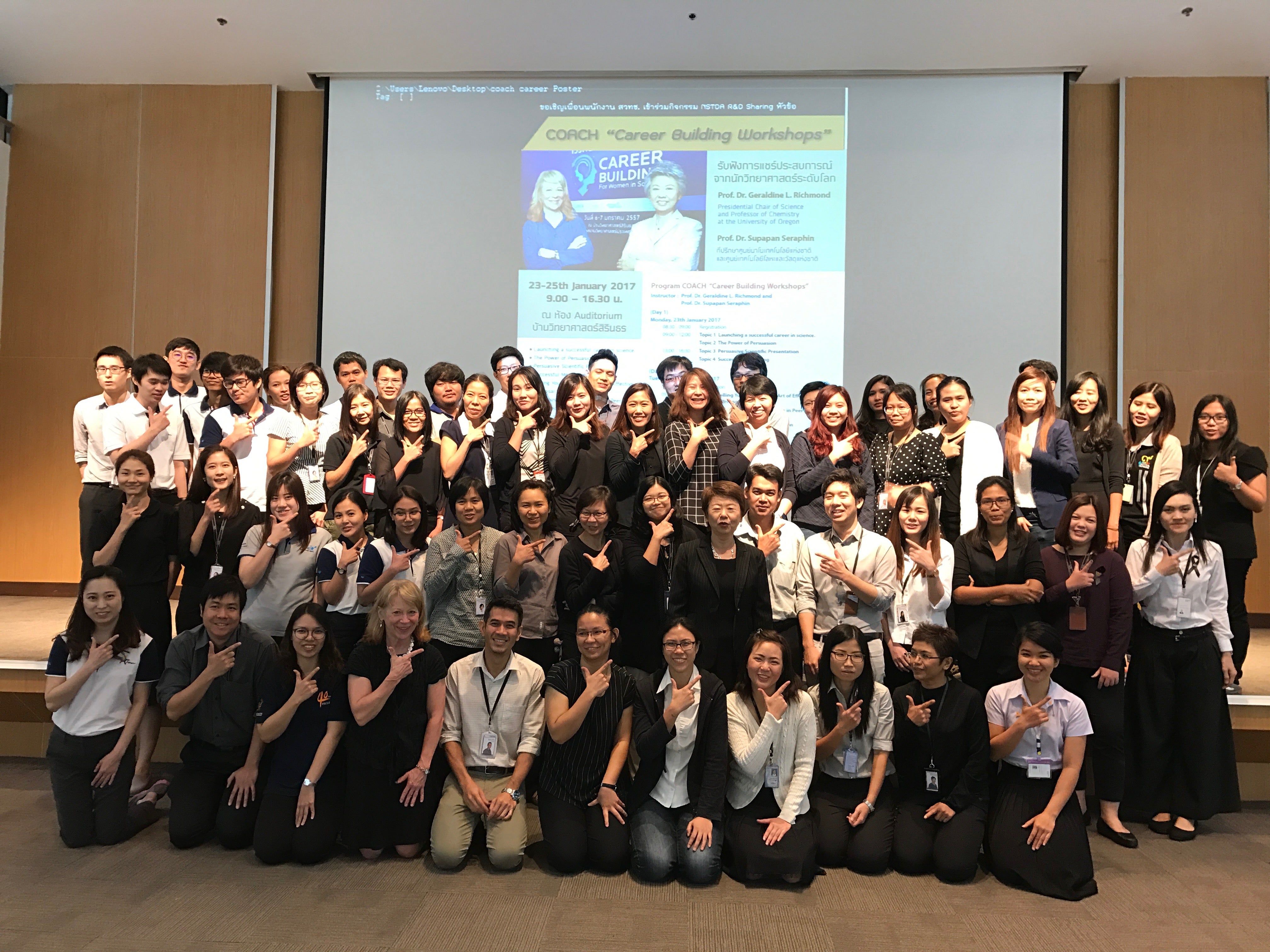 L'OREAL Sponsored COACh Workshops in Bangkok, Thailand   January 2014
Prof. Laura Greene (University of Illinois), Prof. Geri Richmond (University of Oregon) and Prof. Supapan Seraphin (University of Arizona) spent several days in Bangkok giving COACh career building workshops to a large group of women science researchers and students from all over Thailand.  We are grateful for the support of L'Oreal and MTEC for sponsorship of these activities.  It was a great group!