Elsevier Sponsored Women in Science Career Workshops, Tunis, Tunisia  February 2018 
 
Thanks to the Elsevier Foundation COACh's Prof. Richmond came back to Tunisia to coach PhD students at INSAT ( University of Carthage) on career building skills in STEM. Thanks to all the wonderful participants at the workshops and COACh Advisory member of Tunis,  Professor Rim Cherif. Be sure to check out the video too!
During our workshops  the participating graduate students gave 2 minute talks and Flash talks on their research. THEY WERE SUPERB!! Great projects and great communication skills. We presented several of them with awards for their talks.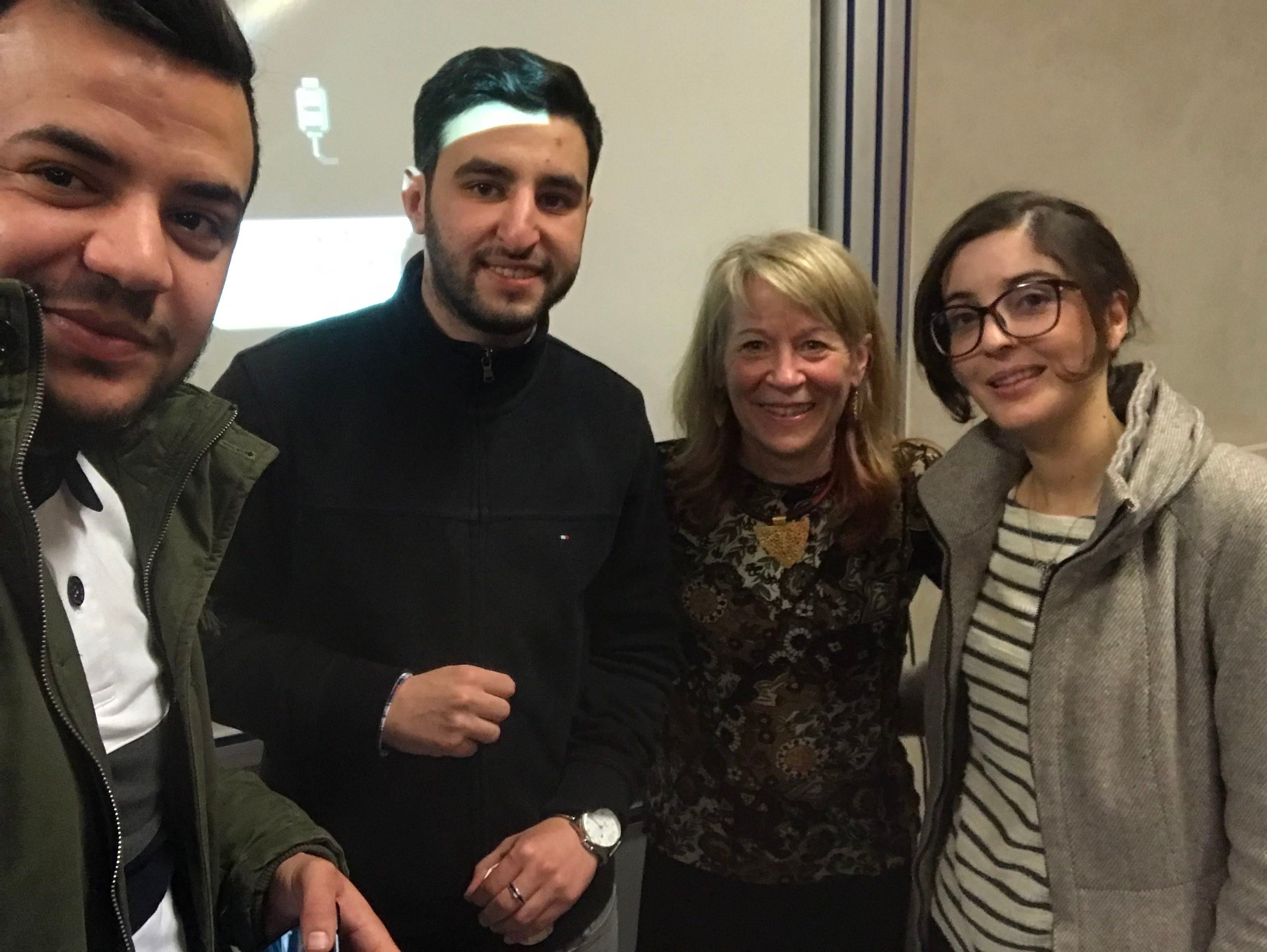 Happy International Women's Day from Tunisia!  Tunis, Tunisia   March 2017
"Here's to strong women! May we KNOW them. May we BE them. May we RAISE them."
Wishing you all a wonderful day as we celebrate the women and girls all over the world!
This week Prof. Rim Cherif and Prof. Geri Richmond conducted COACh career building workshops for graduate students and researchers here in Tunis. What a fantastic and bright group of participants! Thanks to the Elsevier Foundation for support of the workshops.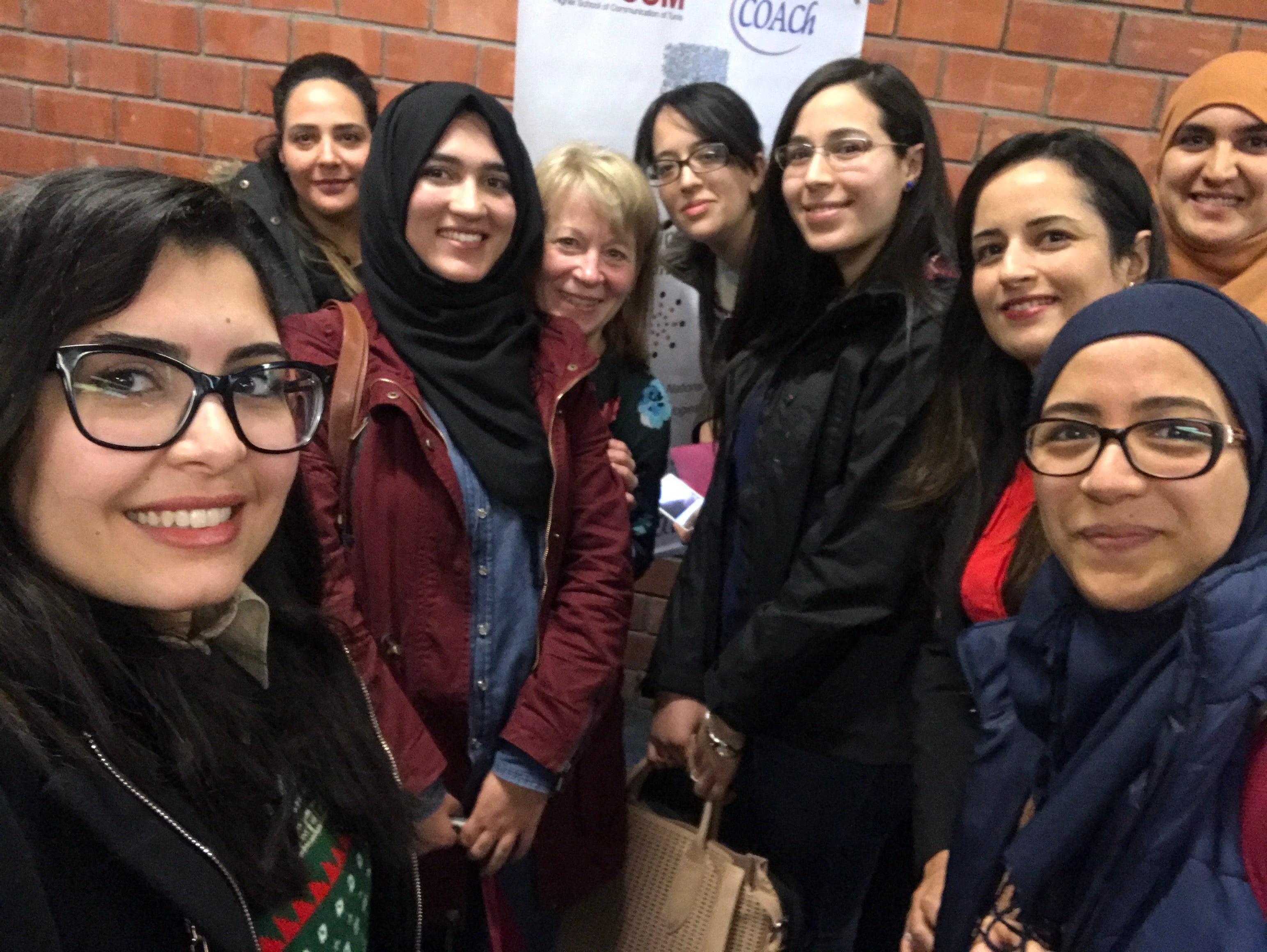 Advancing Careers for Women Scientists in STEM, Tunis, Tunisia  November 2015
Profs. Nora Berrah and  Prof. Geri Richmond had the pleasure of presenting a full set of COACh workshops this week to women graduate students from Sup'Com, University of Carthage in Tunis.  It was a super group of students, smart and highly motivated.  Prof. Rim Cherif from the University of Tunis and a COACh advisory board member helped to organize the workshop.  Big thanks to her and also to The Elsevier Foundation for funding.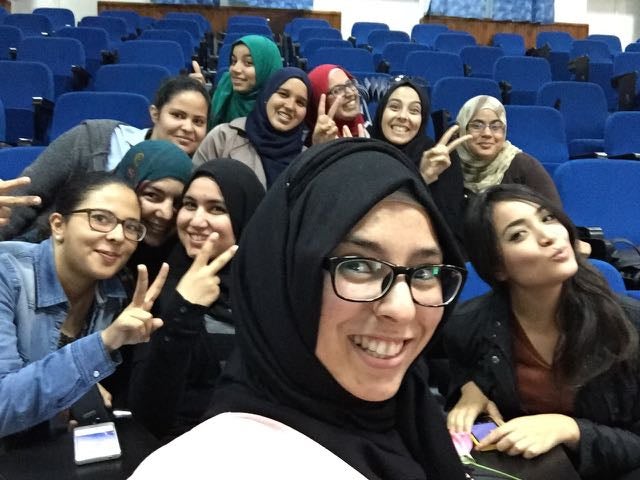 Advancing Careers for Women in Science  Tunis, Tunisia  March 2013 
As our first visit to Tunis, Prof. Nora Berrah and I gave two full days of COACh workshops to students at the University of Tunis.  This was sponsored by USAID through our POWWER program and the Optical Society of Tunisia.   We also gave a COACh Leadership workshop to science teachers at the ESPRIT : Ecole Sup Privée d'Ingénierie et de Technologies, March 12, 2013