COACh's in Central Asia  Tashkent Uzbekistan  May  2018
The visit to Tashkent by COACh Director Geri Richmond was a result of a special invitation by one of the participants in the U.S. State Department program #HiddenNoMore: Empowering Women Leaders in STEM who are from this region.  While speaking about COACh to the 2017 class of women scientists from all over the world, several women from Central Asia asked if there was anyway that COACh could be bought to the region. With funds from the University of Oregon the trip finally came to fruition.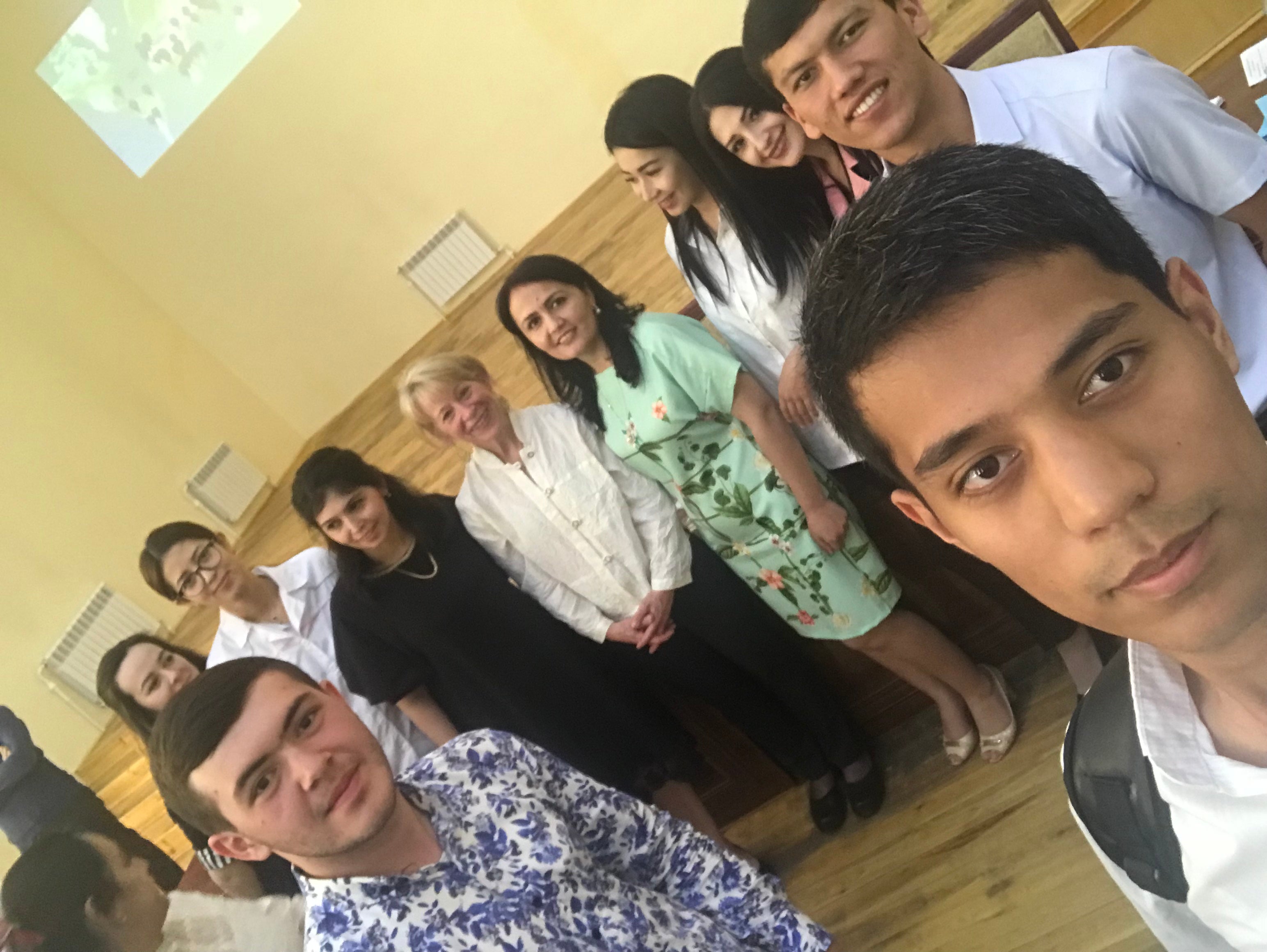 While there Prof. Richmond  have gave several talks and visited with professors, researchers and students from the Uzbekistan Academy of Science, the newly formed Center for Advanced Technologies, and the Tashkent Chemical Technological Institute. She also toured laboratories and even had a special event with you students from around Tashkent who are practicing their English skills through the English Conversation Club at the U.S. Embassy. Like in many countries the number of women in the biological sciences is nearly at gender parity but men far outnumber women in the physical sciences and engineering. Women are even fewer in number when it comes to leadership posts, Academy of Science membership and directorships. That said, she met some amazing women who are leading the way in science in Uzbekistan and are serving as role models for those to come.
Thank you so much to Claire Thomas from the U.S. Embassy and her assistant Ekaterina Biryukova for hosting my visit and also Shahlo Turdikulova, Director of the Center for Advanced Technologies and member of the 2017 class of IVLP that invited me to come.