COACh Career Building Workshops to STEM Faculty, Students, Researches and Administrators,  Sultanate of Oman,  October 2015
 The Research Council (TRC) of Oman brought the COACh leadership team to Oman to assist in building and strengthening their research culture and capacity. While there we met with several hundred faculty, teachers and students in four different cities in Oman: Muscat, Nizwa, Sohar and Salalah. Part of this project has been to develop and provide in each location a special proposal writing workshop and and publishing workshop that COACh tailored to the TRC grants program. 
It was an amazing time to learn about. the wonderful country of Oman.  With 80% of the university students being female and many that take more traditional roles of staying home to raise their family after graduating, the country is trying to devise ways to assist these young women to have employment that allows them to do both.
COACh Team
Prof. Geri Richmond, University of Oregon
Prof. Laura Greene, University of Illinois
Prof. Diane Souvaine, Tufts University
Prof. Hilary Godwin, UCLA
Prof. Jean Stockard, Emeritus, University of Oregon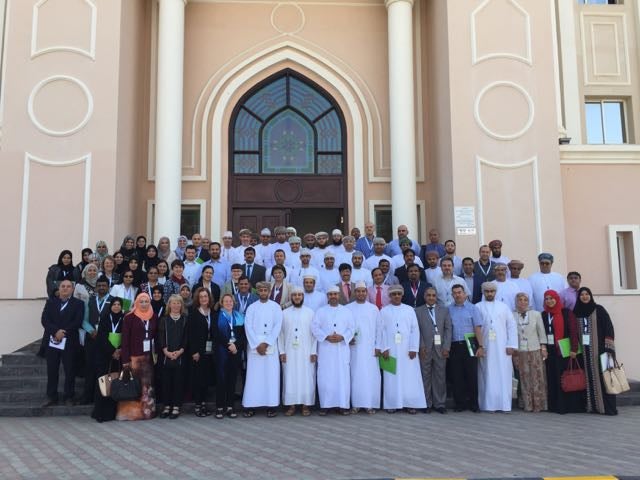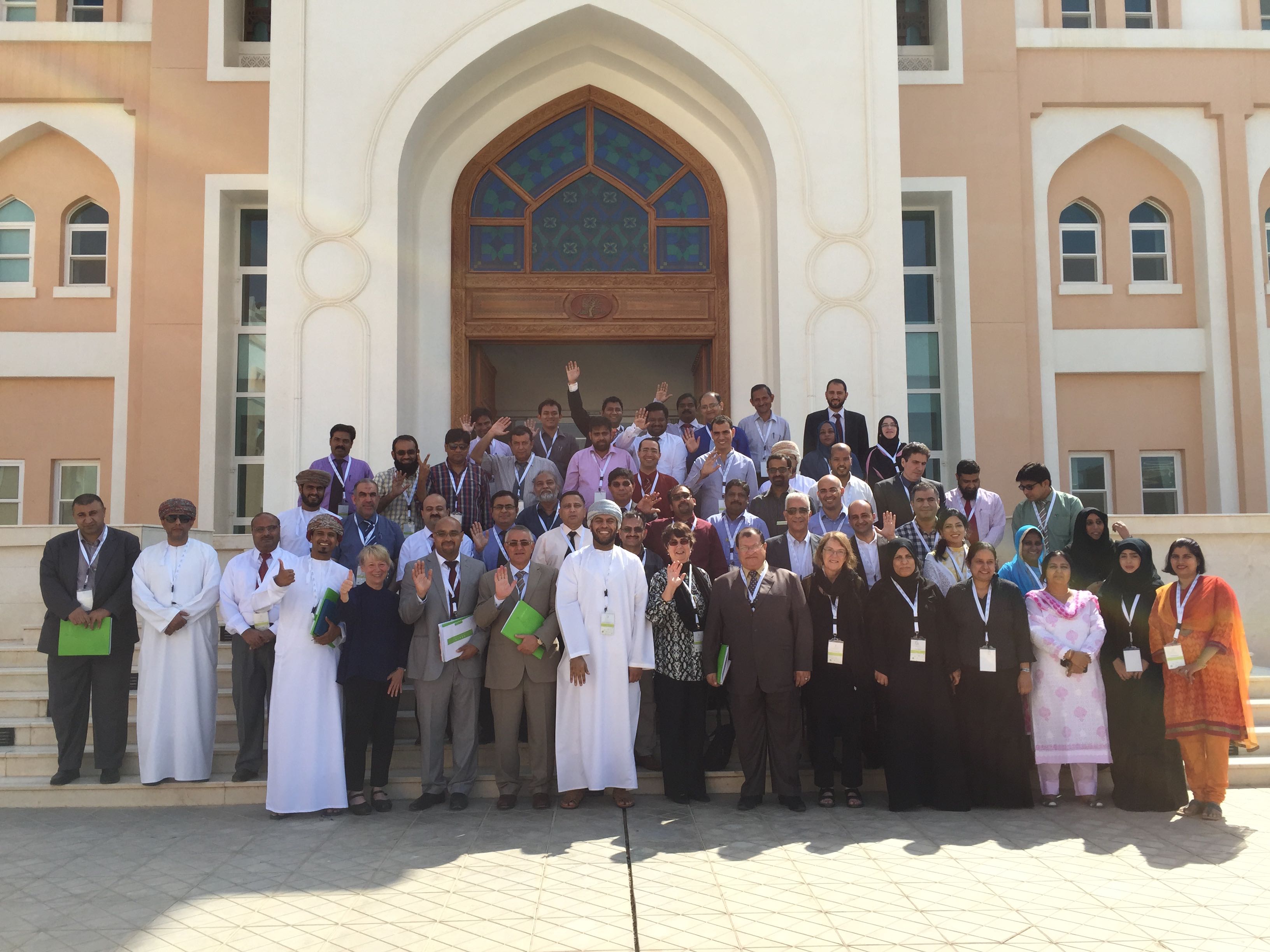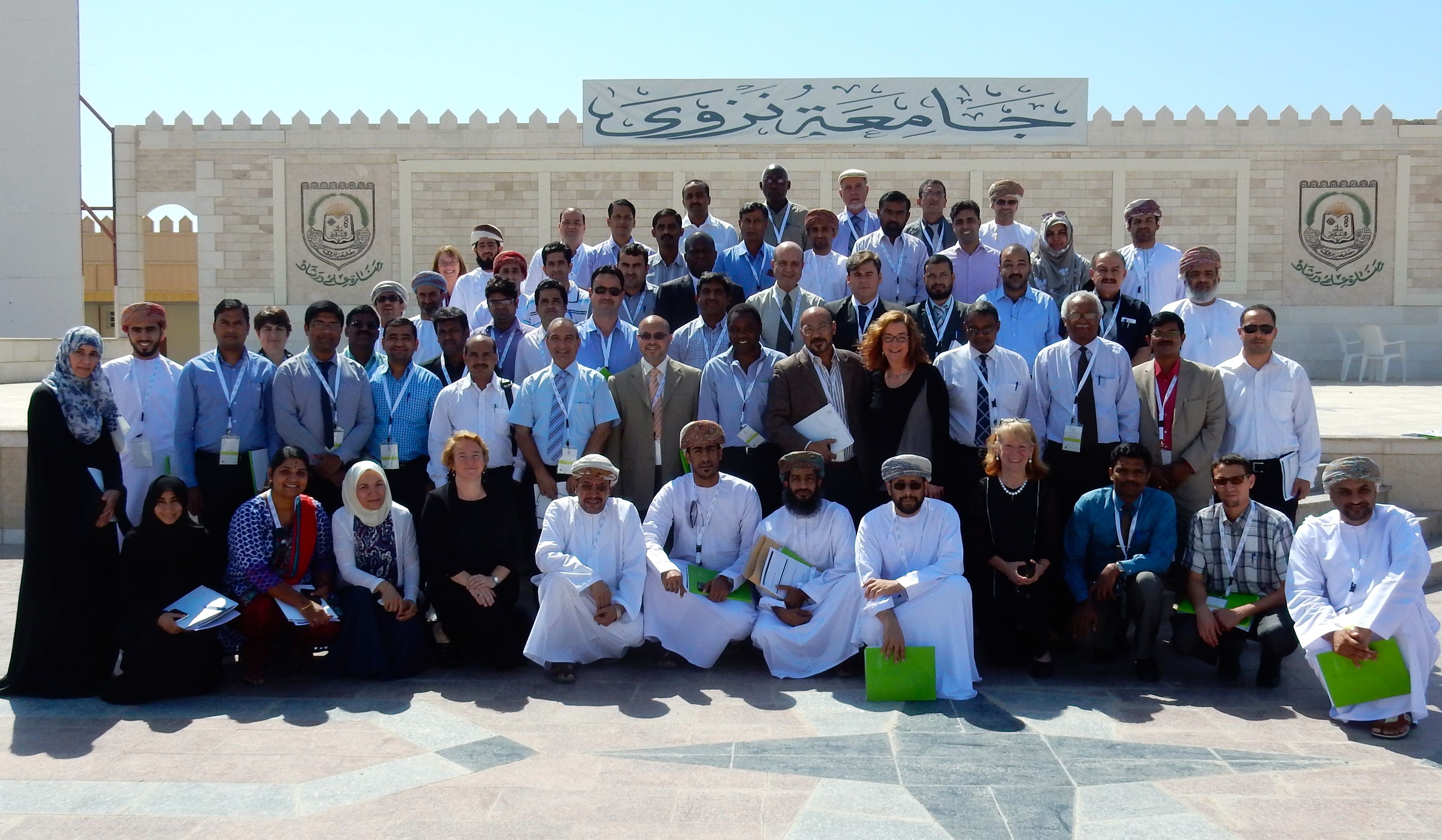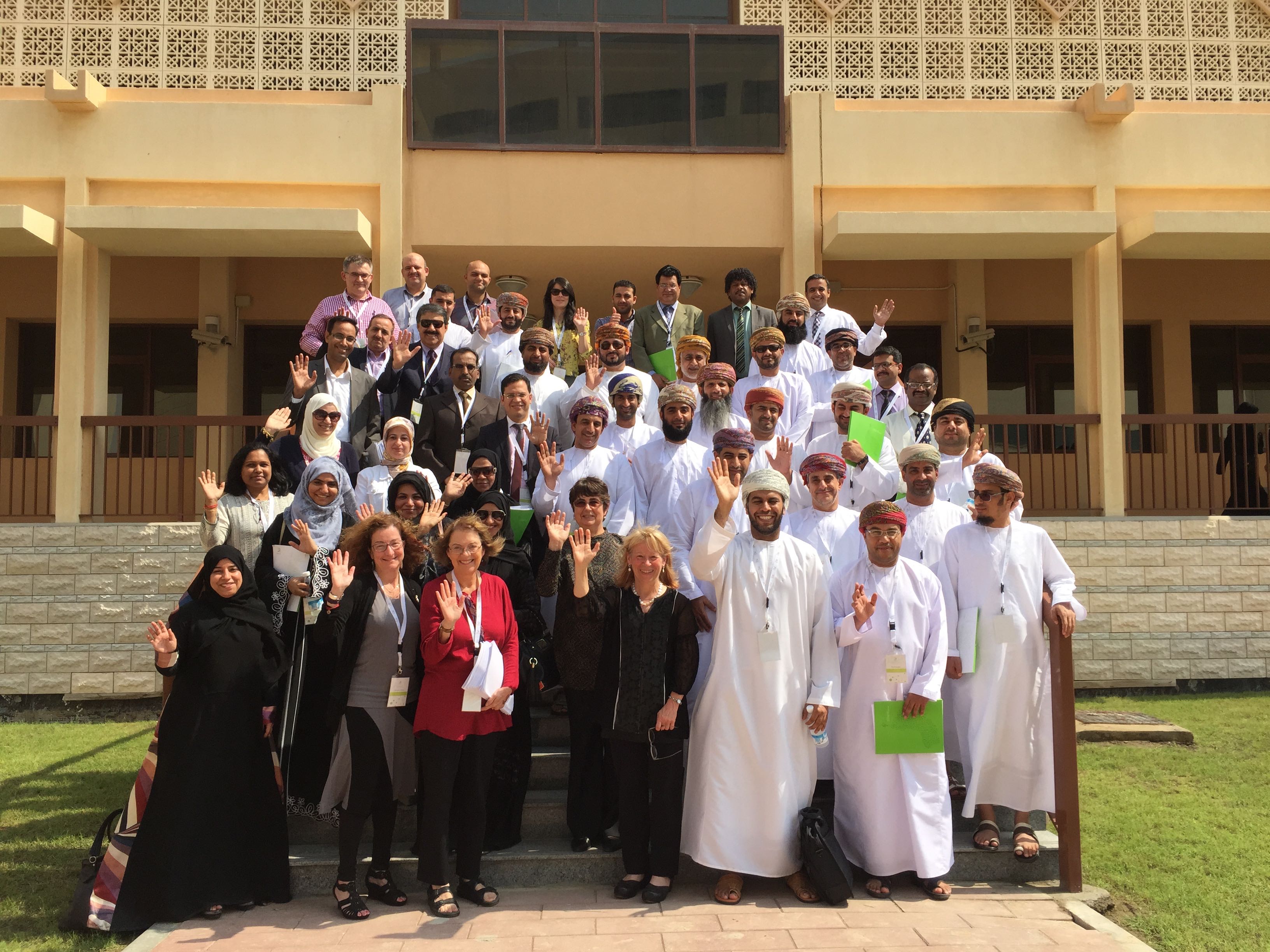 This program brought together outstanding young scientists, engineers, and medical professionals from the United States and the 21 countries of the Arab League for a series of symposia to discuss exciting advances and opportunities in their fields. The goal of these meetings is to enhance the scientific exchange and dialogue among young researchers in Arab countries and the United States, including the Arab science diaspora, and through this interaction facilitate research collaboration within and beyond the region.  COACh was invited to provide a workshop on "Effective Communication and Negotiation", given by Prof. Geri Richmond of the University of Oregon.  It was an exciting meeting overall!