Building Leadership Capacity in Science, Water and Health in Cameroon
One of our first COACh activities in Africa occurred in Cameroon, a project in collaboration with UCLA to increase scientific capacity in that country.  COACh member  Hilary Godwin from UCLA (now University of Washington) invited Geri Richmond to join her  to learn about the challenges that women scientists face in Cameroon and to see if COACh workshops might be useful to the women scientists there.  Over a several years we have had an extraordinary experience working with many women in Cameroon.  Their challenges are immense and their efforts so important for the country.  They even started a COACh Cameroon chapter, with one of their big events to get together and celebrate International Women's Day in their festive dress.   Some details and pictures are below. 
Special thanks to: Dr. Barbara Tiedue, Dr. Marie-Solange B. Evehe, and Dr. Rosine Djokam-Dadjeu of Yaounde University, and Edith Souop (ICRAF) for helping with the COACh workshops.
Additional thanks to: The World Agroforestry Center and Director Dr. Zac Tchoundje, UCLA Center for Tropical Research Directors Dr. Tom Smith and Dr. Kevin Yana Njabo.
iCOACh project leaders:
Prof. Hilary Godwin, UCLA
Prof. Geri Richmond, University of Oregon Research Partnership Topics:
Infectious Diseases
Sustainable Agriculture
Environmental Science
Health Science
 
COACh Cameroon Celebrating International Women's Day 2018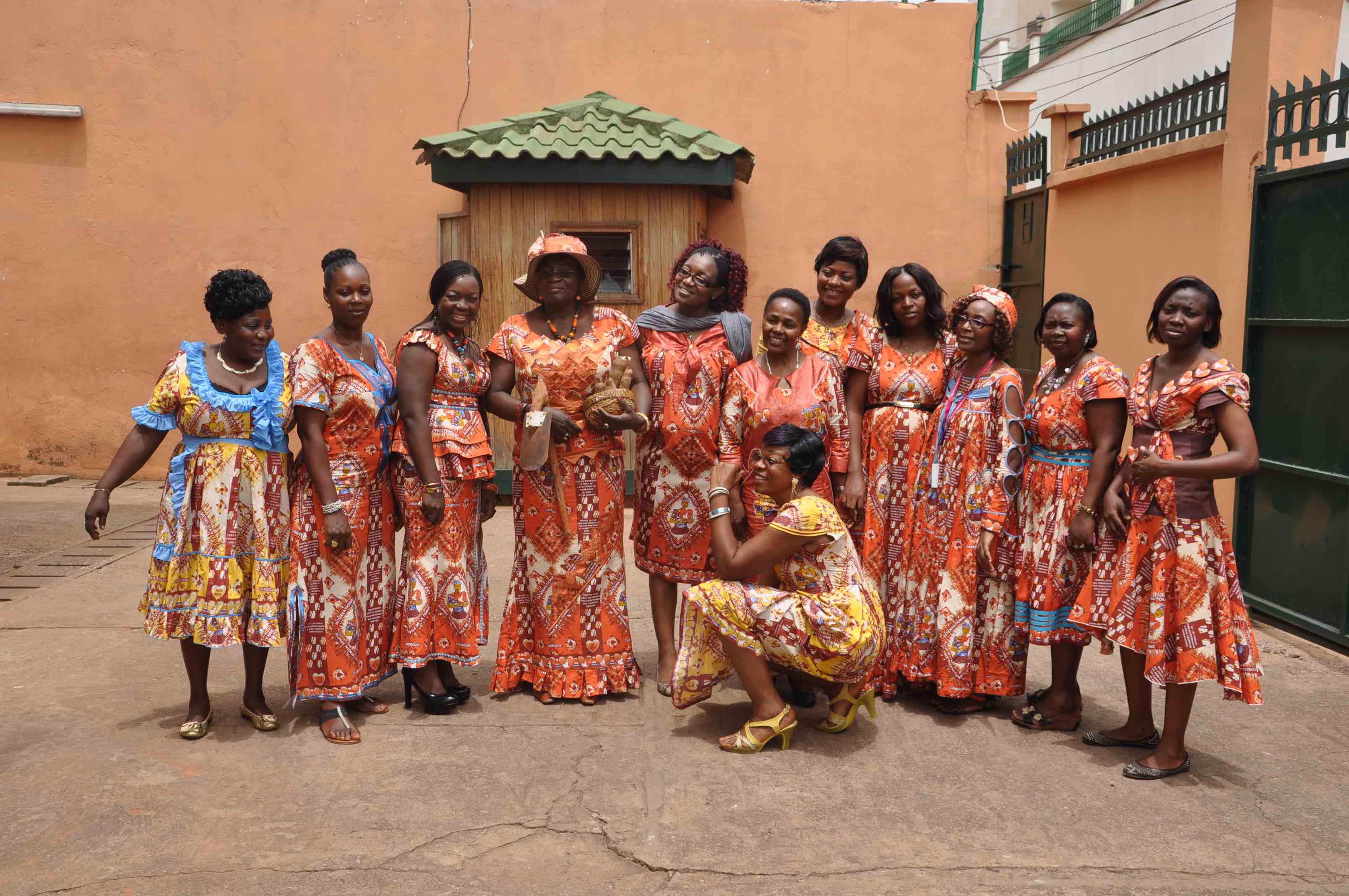 Building Leadership Capacity in Science, Water and Health    Yaounde, Cameroon July 2014
 COACh leader Hilary Godwin (UCLA and COACh leader) had a fantastic turn-out of women scientists from Cameroon for our COACh workshop on "Launching Your Career: Tips and Tactics for Success". It was held at the beautiful IBAY Institute on Sunday July 13th in Yaounde. Dr. Barbara Tiedeu, the head of the COACh-Cameroon chapter was a huge help in organizing the event and helping with French translations at the workshop. Barbara reported that there were 55 ladies and 3 young girls present at the workshop who were "very excited, very involved, and very enthusiastic". See in the pictures all these wonderful women that attended the workshop during COACh's nearly annual visit to Cameroon.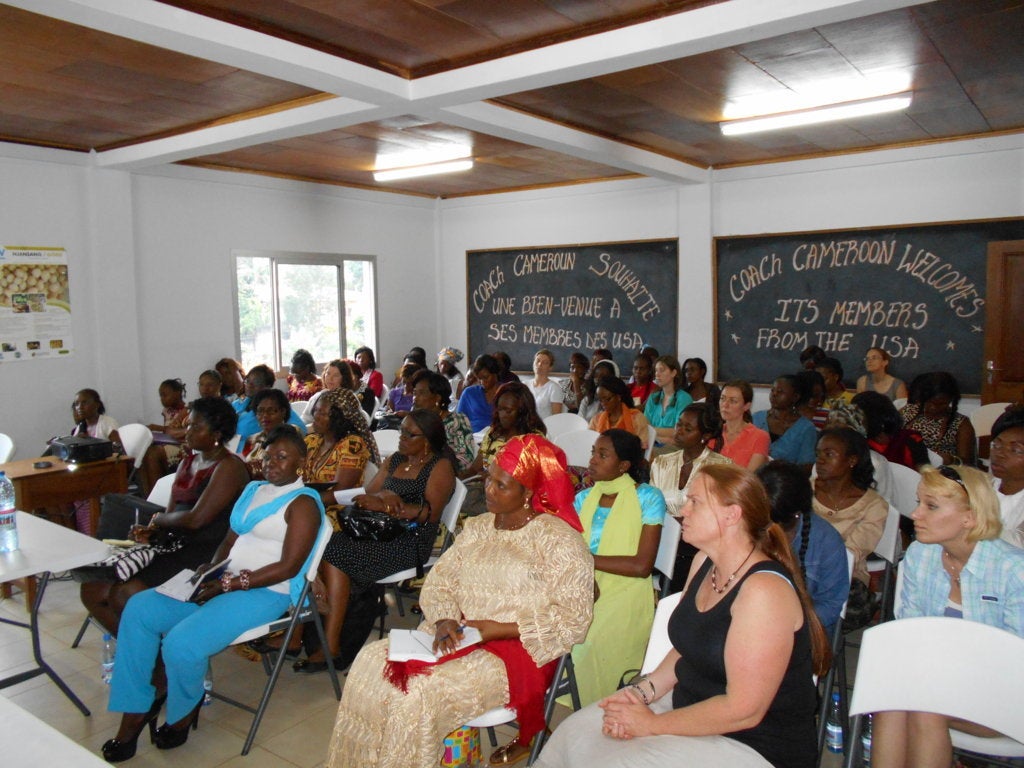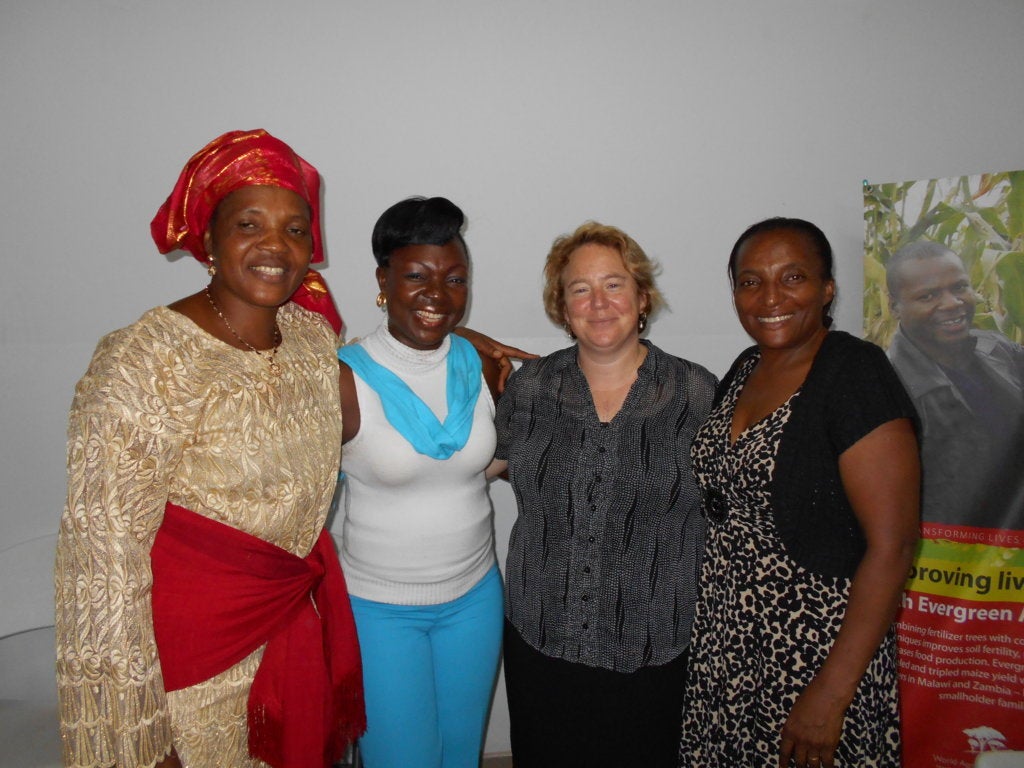 Career Building Workshops at ICRAF, Yaounde, Cameroon, October 2012
After the first visit in October 2011 and a request to come back and conduct COACh career building workshops, COACh Director Geri Richmond returned to give a full slate of workshops to women scientists from around Cameroon.  The workshops were an opportunity to understand the immense challenges that women in Cameroon face in order to do their science and research.  Most of the women are involved in either agricultural or medicinal science.  What an impressive group!  Much thanks again to Dr. Barbara Tiedeu for her help in organizing the visit.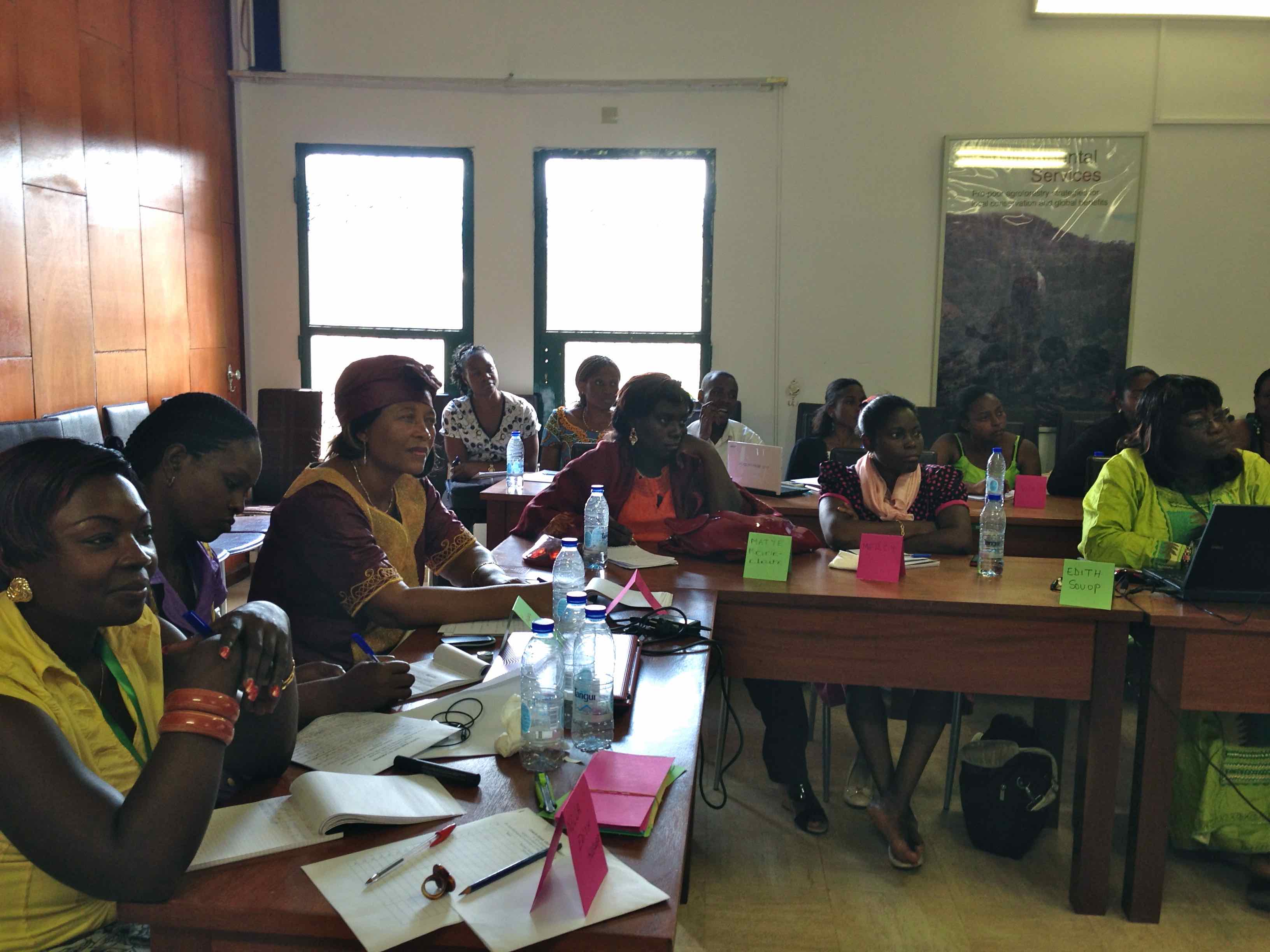 .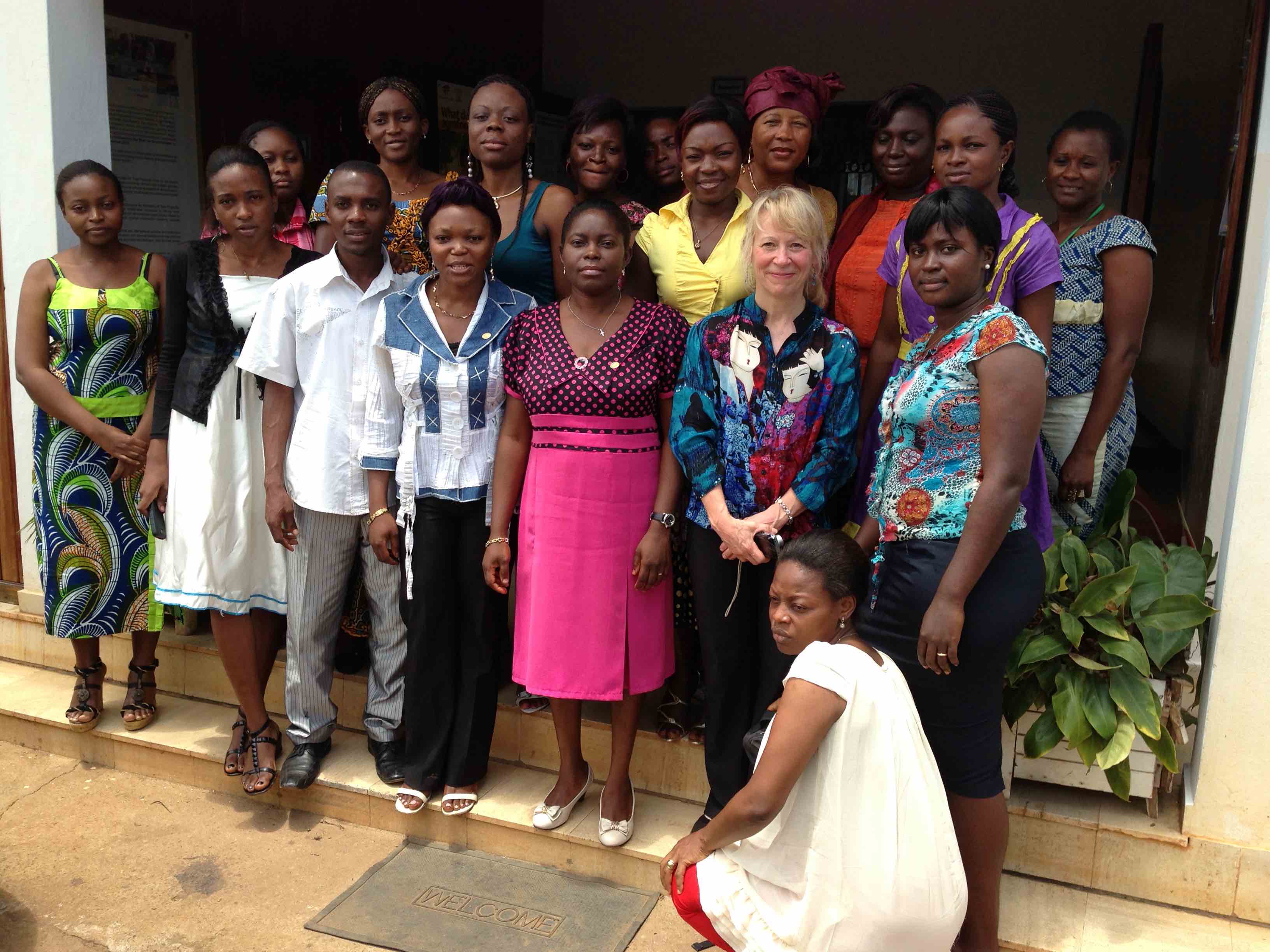 Introductory Visit to Cameroon.   Yaounde, Cameroon  October 2011
This visit involved meeting with many women scientists in Yaounde to learn about their science, challenges and career aspirations.  The visit culminated with providing several COACh workshops on Effective Negotiation and Communication given by COACh leaders Godwin and Richmond.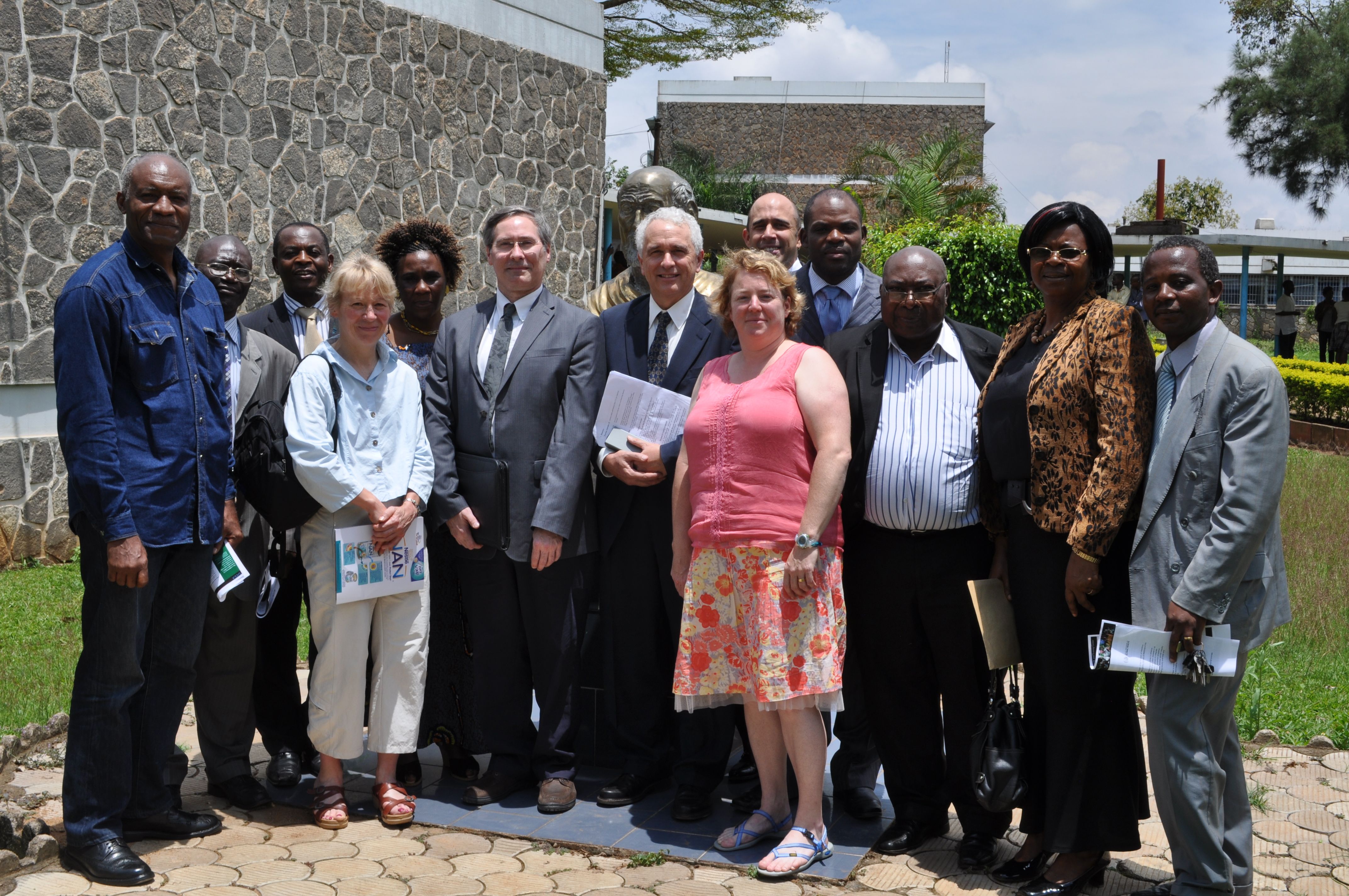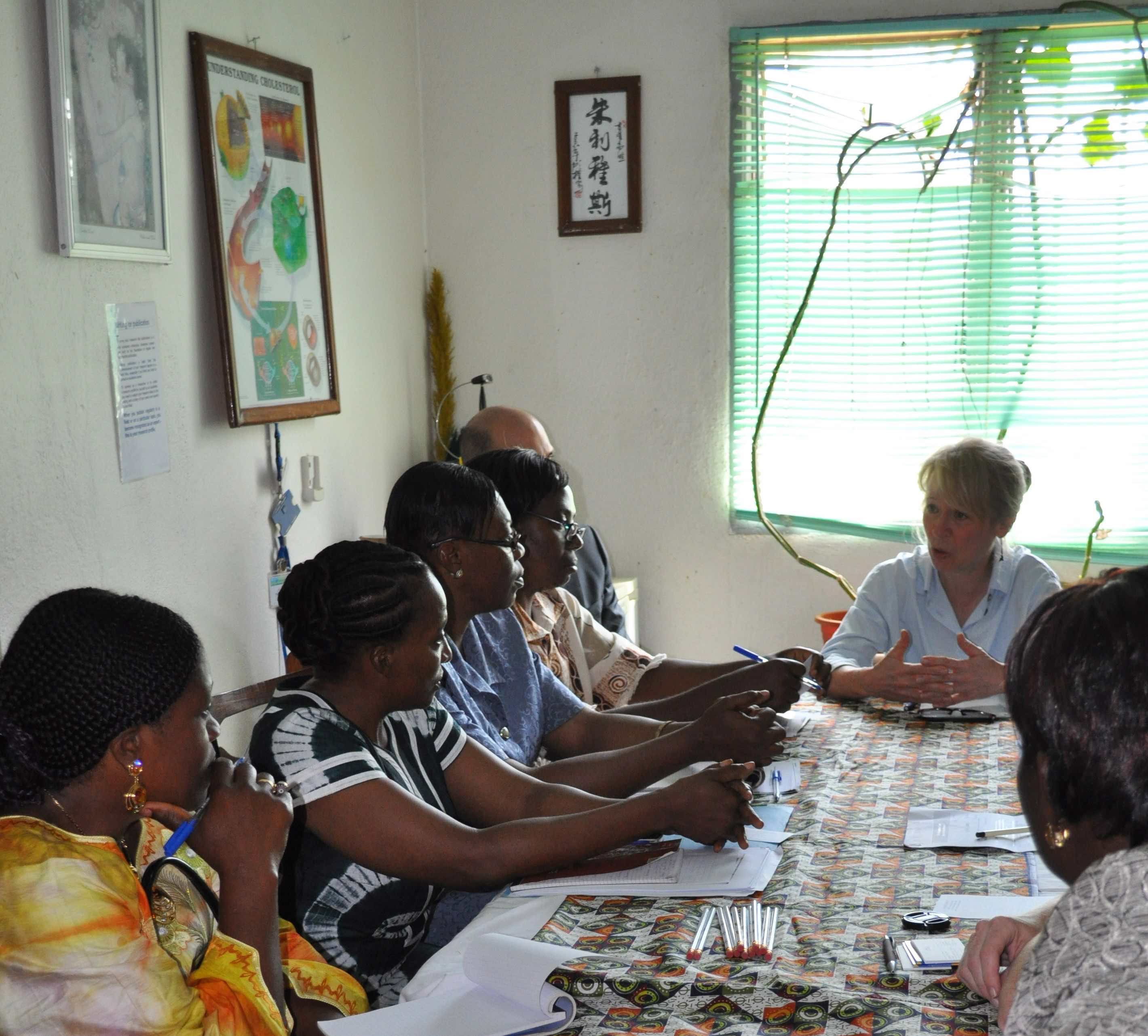 Workshop Presentations:
Selling Your Science: The Art of Effective Proposal Writing
The Art of Effective Negotiation
Career Launch and Acceleration
Mentoring and Networking for Success in Science and Engineering
Persuasive Scientific Presentations
Publishing Research Results in Peer Reviewed Journals